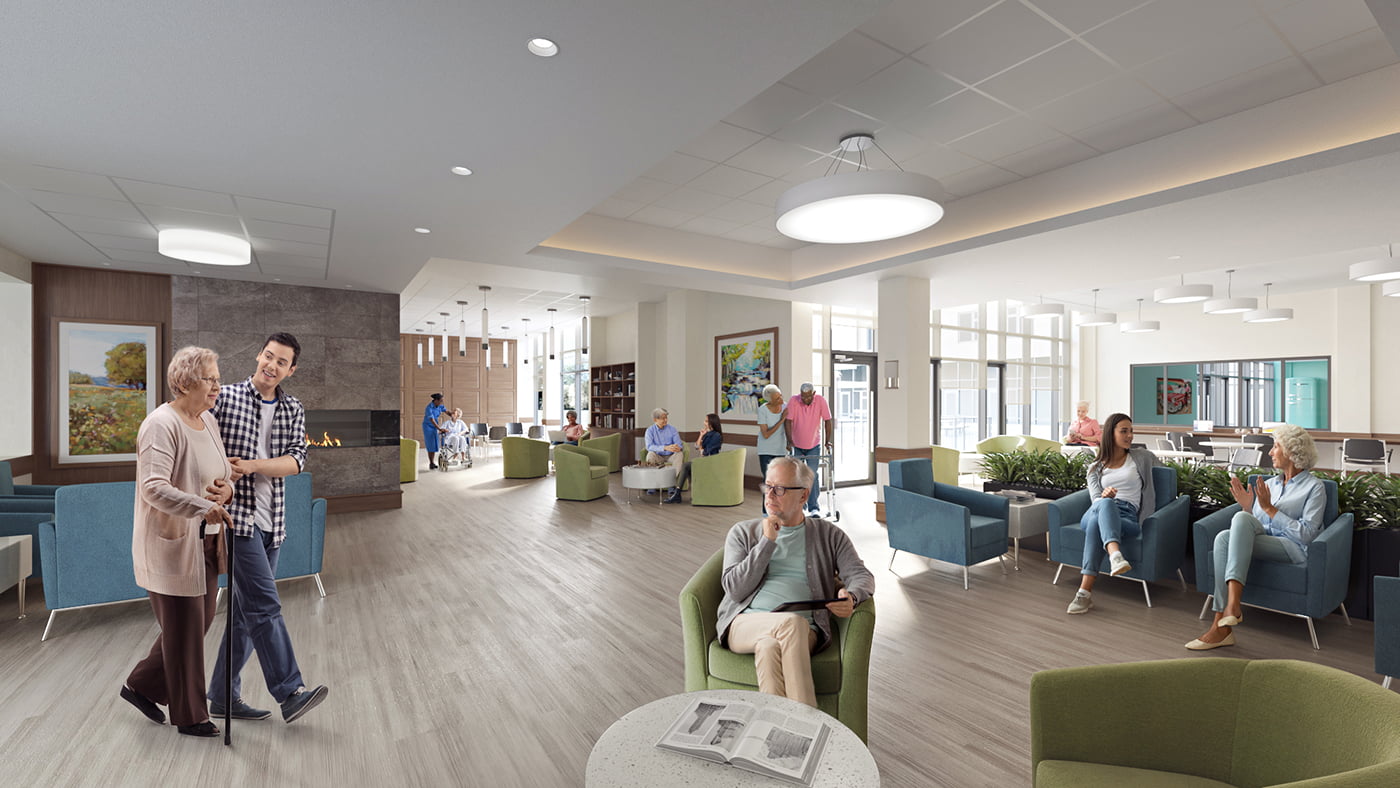 SPECIALIZING IN LONG TERM CARE
Linhaven LTC and Wellness Hub
See the case study
Six decades of design excellence
MMMC Architects is a full-service, LEED accredited, design firm providing architectural services, programming and space planning, strategic planning studies and project management services. Over six decades the firm has completed over 1,400 projects, many for repeat client who value our commitment to service excellence.
Our client list encompasses a full spectrum of building types meeting the varied needs of the communities in which we practice. A focus of our practice is seniors' long-term care and continuum of care campuses, community healthcare and educational facilities. We are interested in making buildings that improve the human condition.
We live and work in the rapidly growing Grand River Valley Region serving Ontario from our Brantford, Ontario design studio.
Sustainability and green design
MMMC is a LEED accredited firm with architectural staff skilled in understanding sustainable design strategies that result in increased health and wellness for occupants. Our design team works with you to identify opportunities for innovation and sustainability using an integrated building design process that involves all of the consultant disciplines collaborating on the design solution.