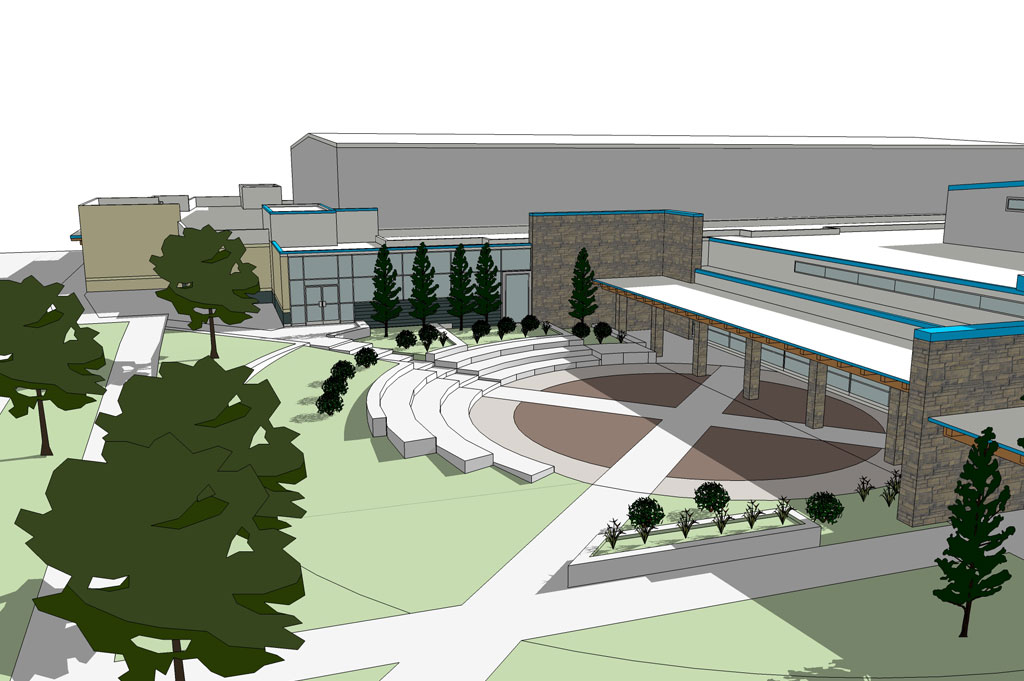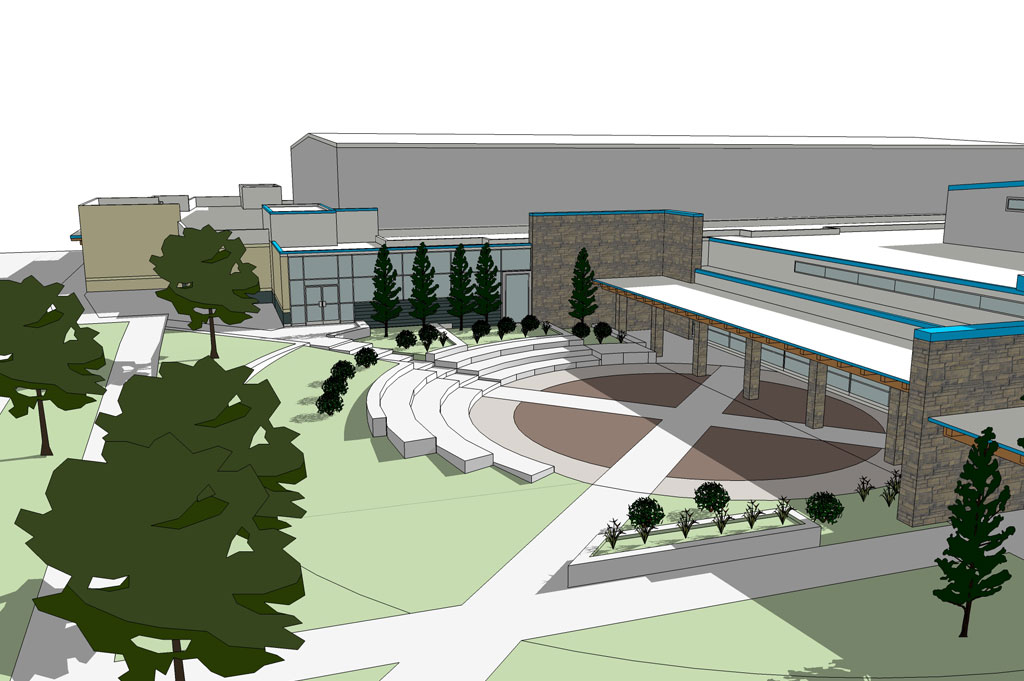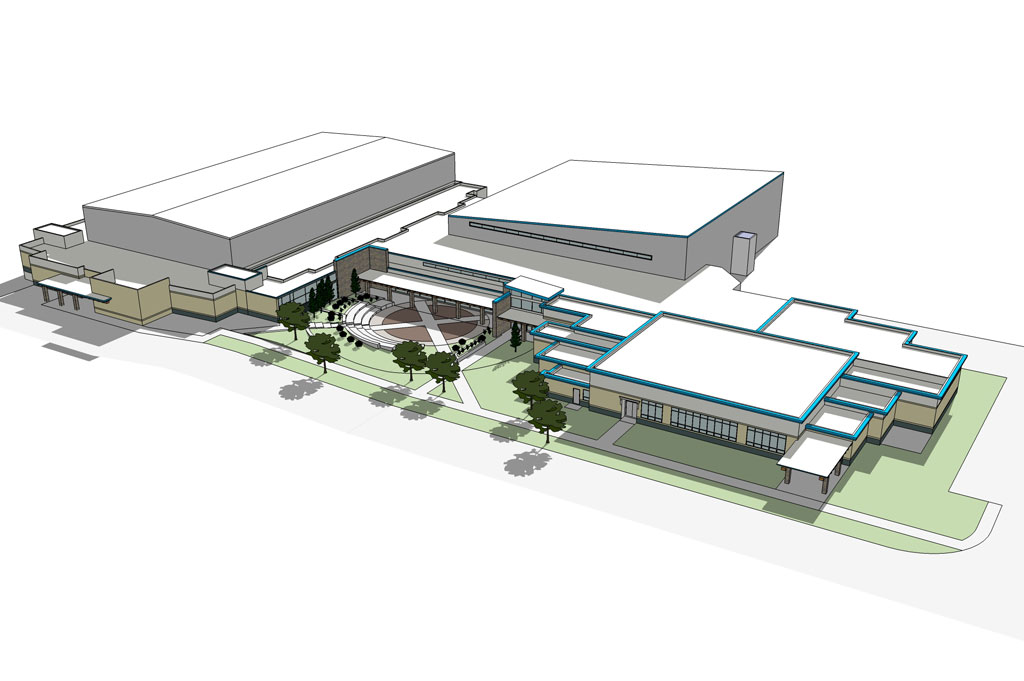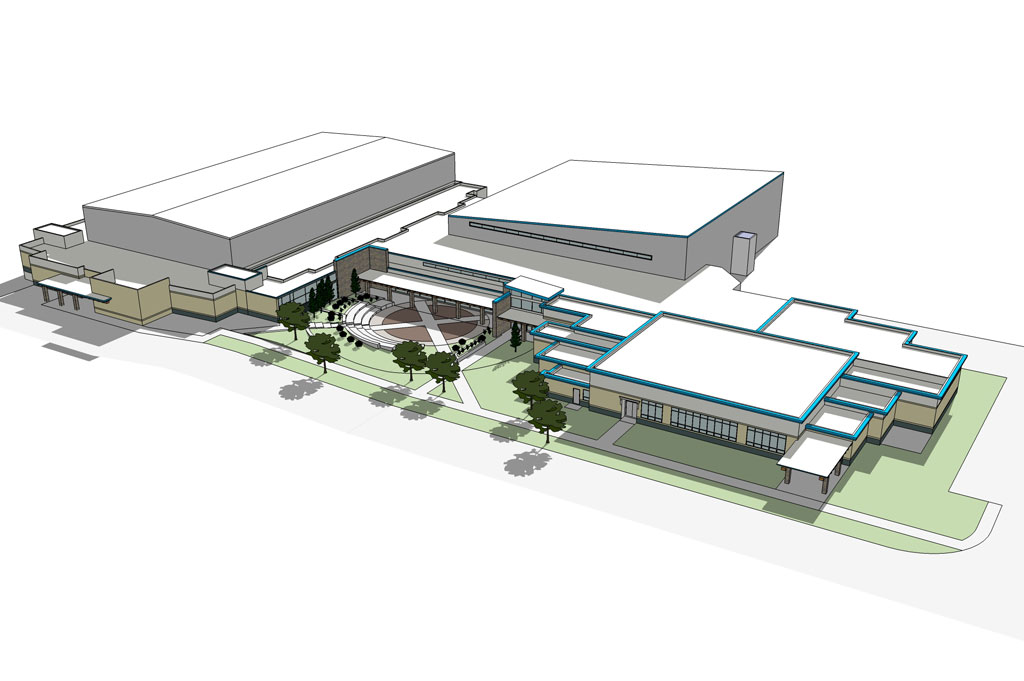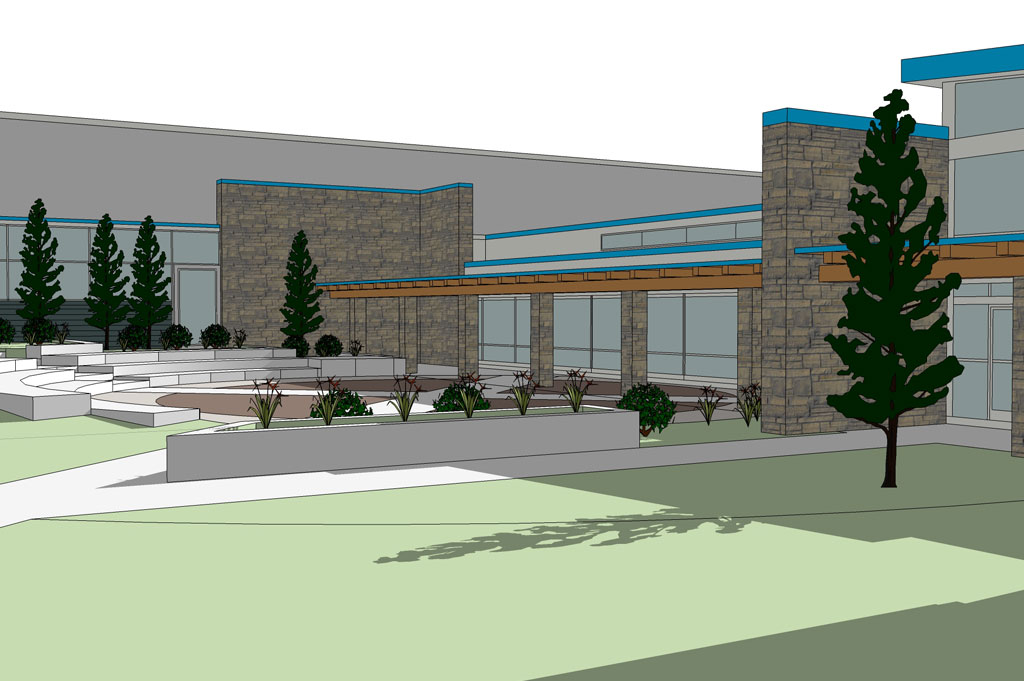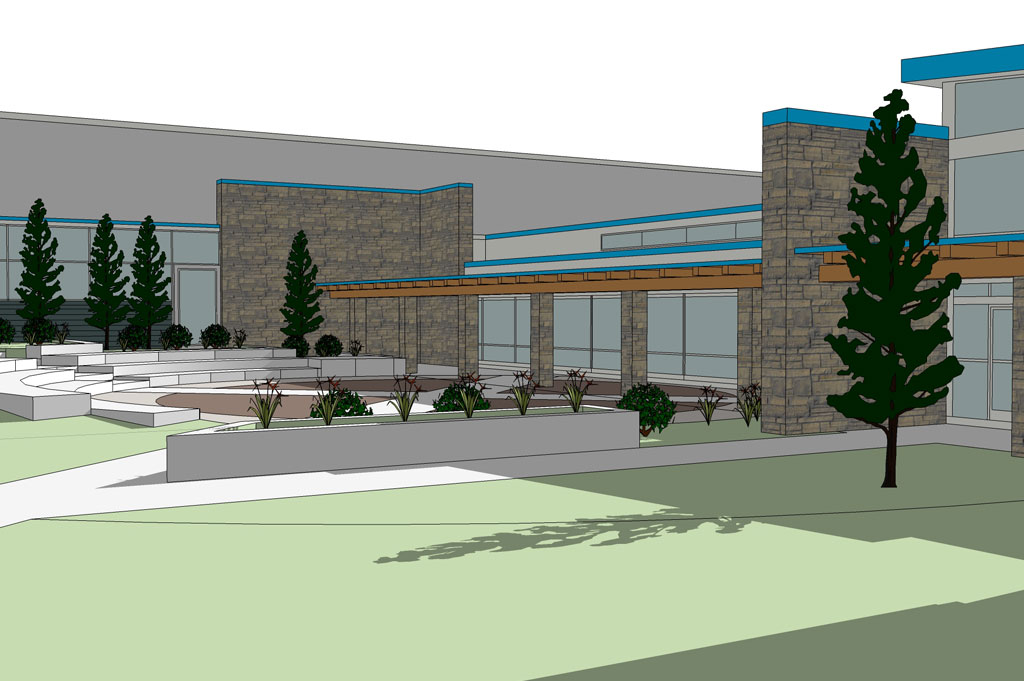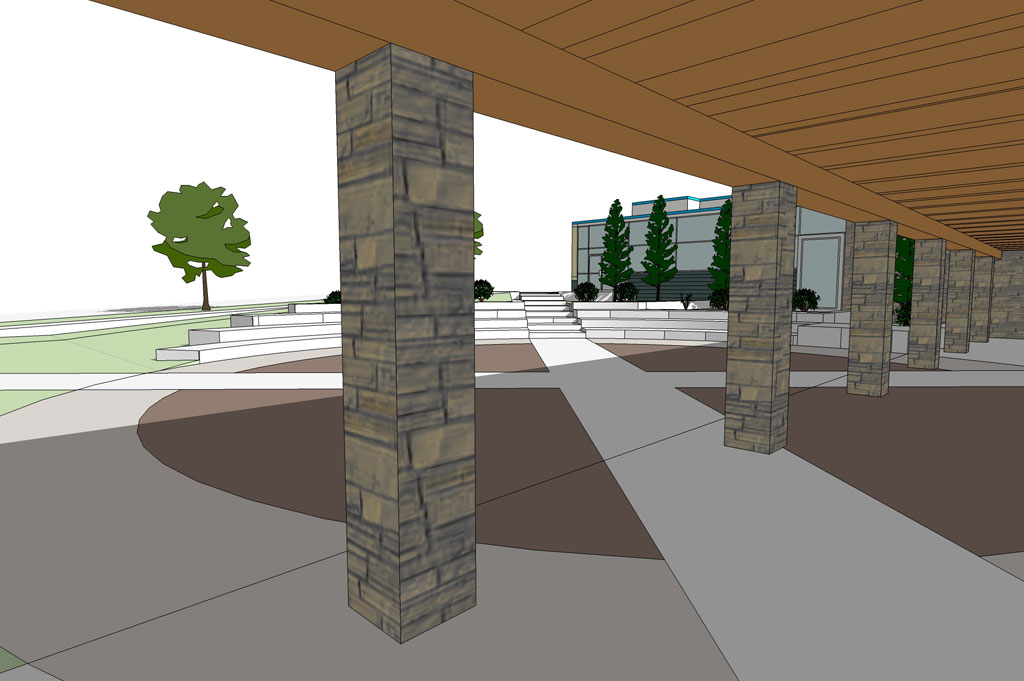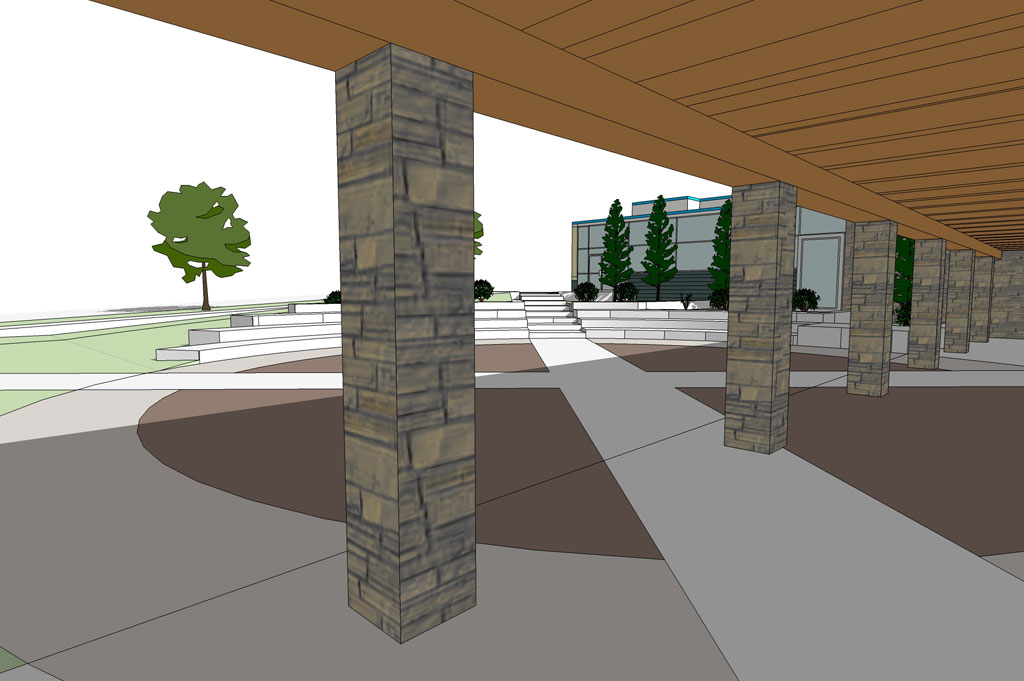 Six Nations Youth & Seniors' Centre
Six Nations Parks & Recreation had previously constructed an ice arena and community hall complex adjacent to each other separated by an underutilized outdoor area. MMMC's master plan design explored design options to link the new Youth & Senior Centre to the two existing buildings to create a cohesive sports and recreation complex. The architectural language of the arena and community centre provided a palette of building materials and colour, heights of existing rooflines, and a layout that offered the opportunity to develop a community garden courtyard to unify the three buildings together as one.
The new Youth & Senior Centre program areas complement the functions already provided by the arena and community centre facilities.  Included in the design concept are a Youth lounge and computer lounge area; a double gymnasium with two high school regulation basketball courts separated with an operable wall and a NBA regulation basketball court with retractable bleacher seating for 400 spectators when the operable wall is in the open position; change rooms and washrooms; counsellor offices and meeting area; community hall support functions that were missing from the original design including a Green Room and Hall storage room; and a Seniors centre for meals and activities.   A large covered portico and sliding glazed partitions allow the Youth Lounge to be extended to the outdoors.