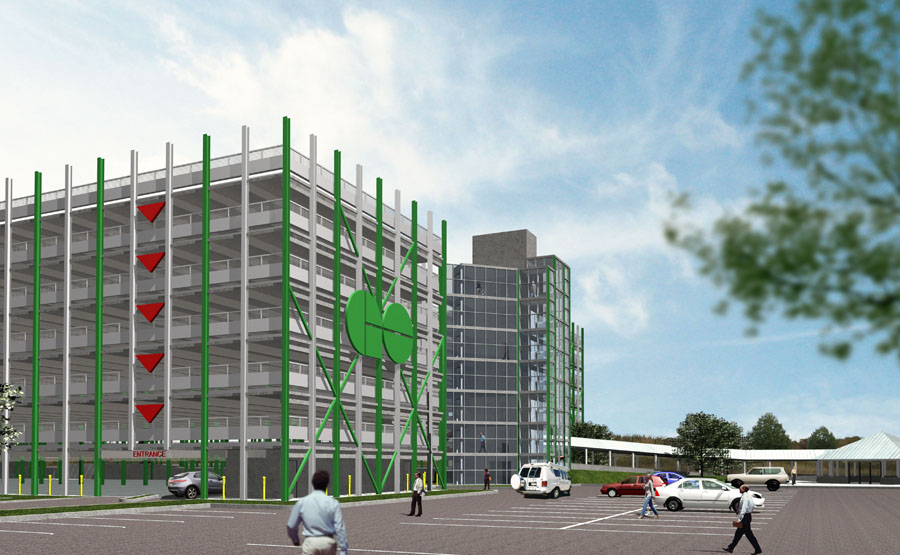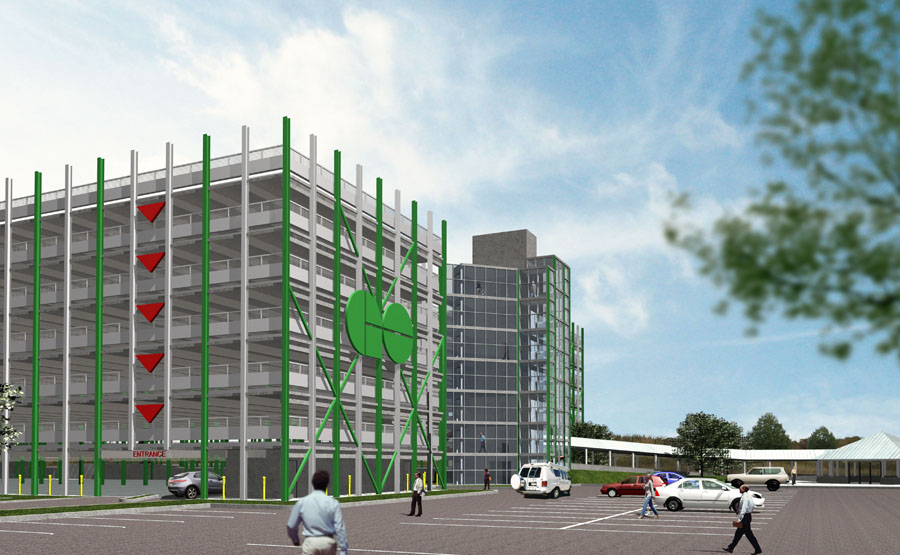 GO Transit (Metrolinx) Whitby Station Parking Structure
DESIGN PROPOSAL
MMMC designed this 7-level, 1,247 car parking structure for a Newton Parking Structures Ltd. design-build proposal at GO Transit's Whitby Station.
A bolted, steel column and beam framework supports precast concrete floor plates, one car space wide and 18m long, providing column-free parking.  Short, one-way ramps connect flat, split-level parking levels. One-way, counter-clockwise, up and down loops create a consistent traffic pattern for entrance and exit, which is easily understood. More than 60% open exterior wall, with fully glazed stairs and elevator lobbies, enhances security.
The floor plates are formed with a special concrete mix, which does not require a protective topping. This results in maintenance costs which are a small fraction of the costs to maintain traditional topping solutions. Over the life of the structure, this is a significant cost saving.