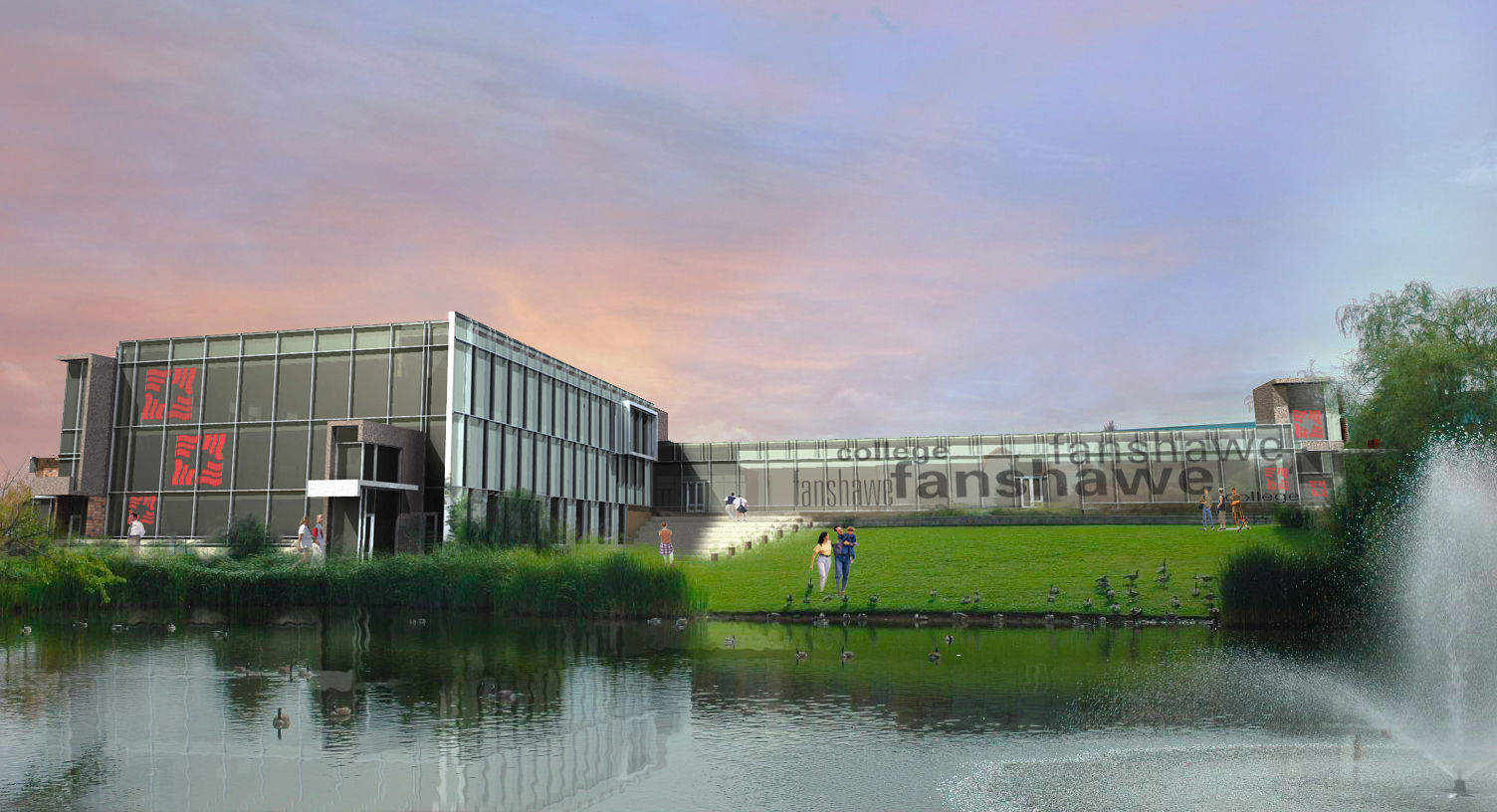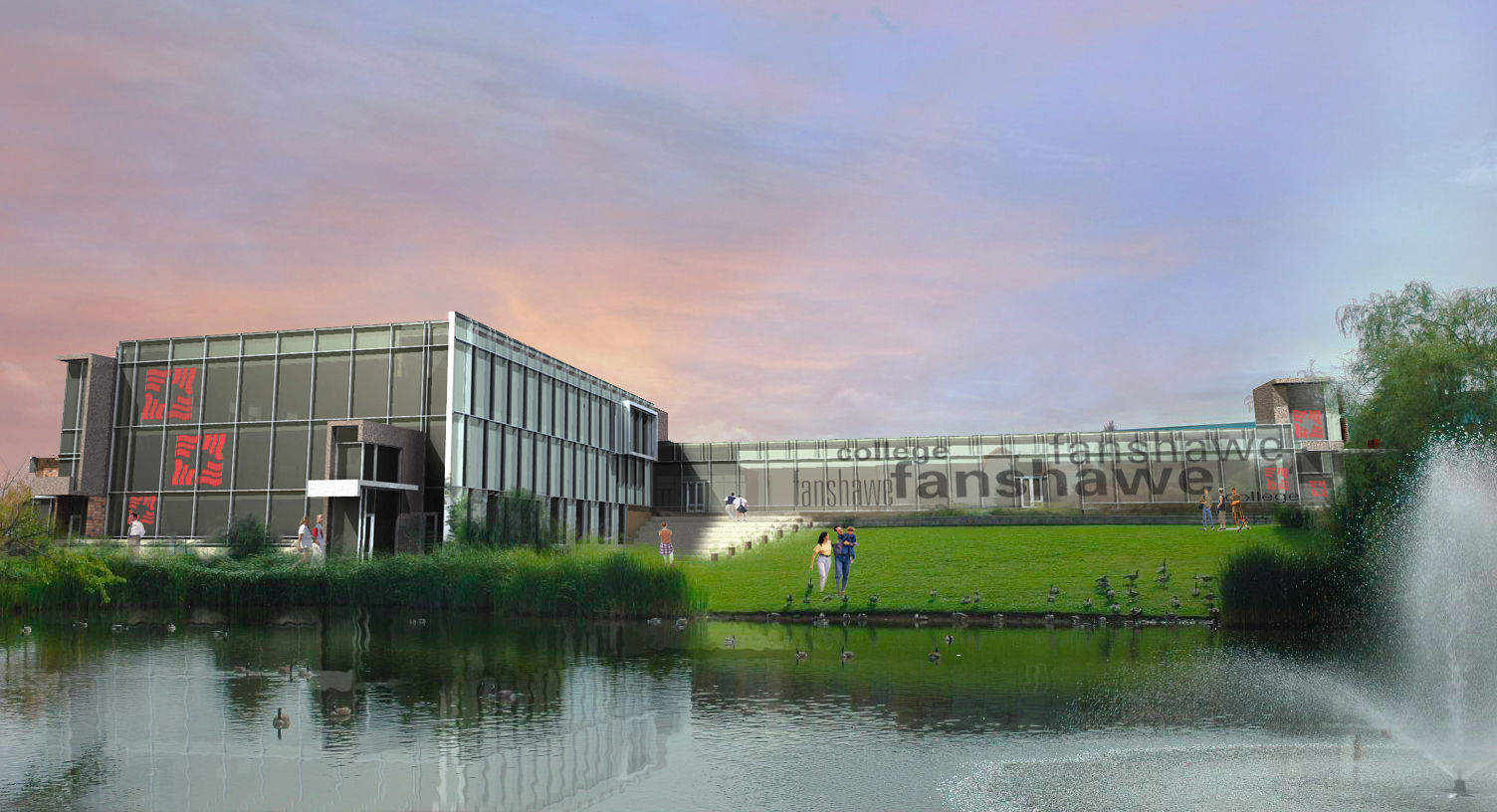 Fanshawe College – Woodstock Campus Expansion (Schematic)
This project consists of a 57,000 square feet two storey addition with walk out basement to the existing Woodstock Campus, to house a variety of workshops, computer labs, classrooms and support space. The design creates a distinctive entrance to the college campus (within a multi-use facility) and connect the campus with the existing trail system.
Opportunities for flexible use of facilities have been created through efficient functional arrangements of the program elements. Interior views to the major spaces such as resource centre and work shops are possible from the common area. Major program spaces have been arranged to take advantage of the natural light and the fine views to the valley.