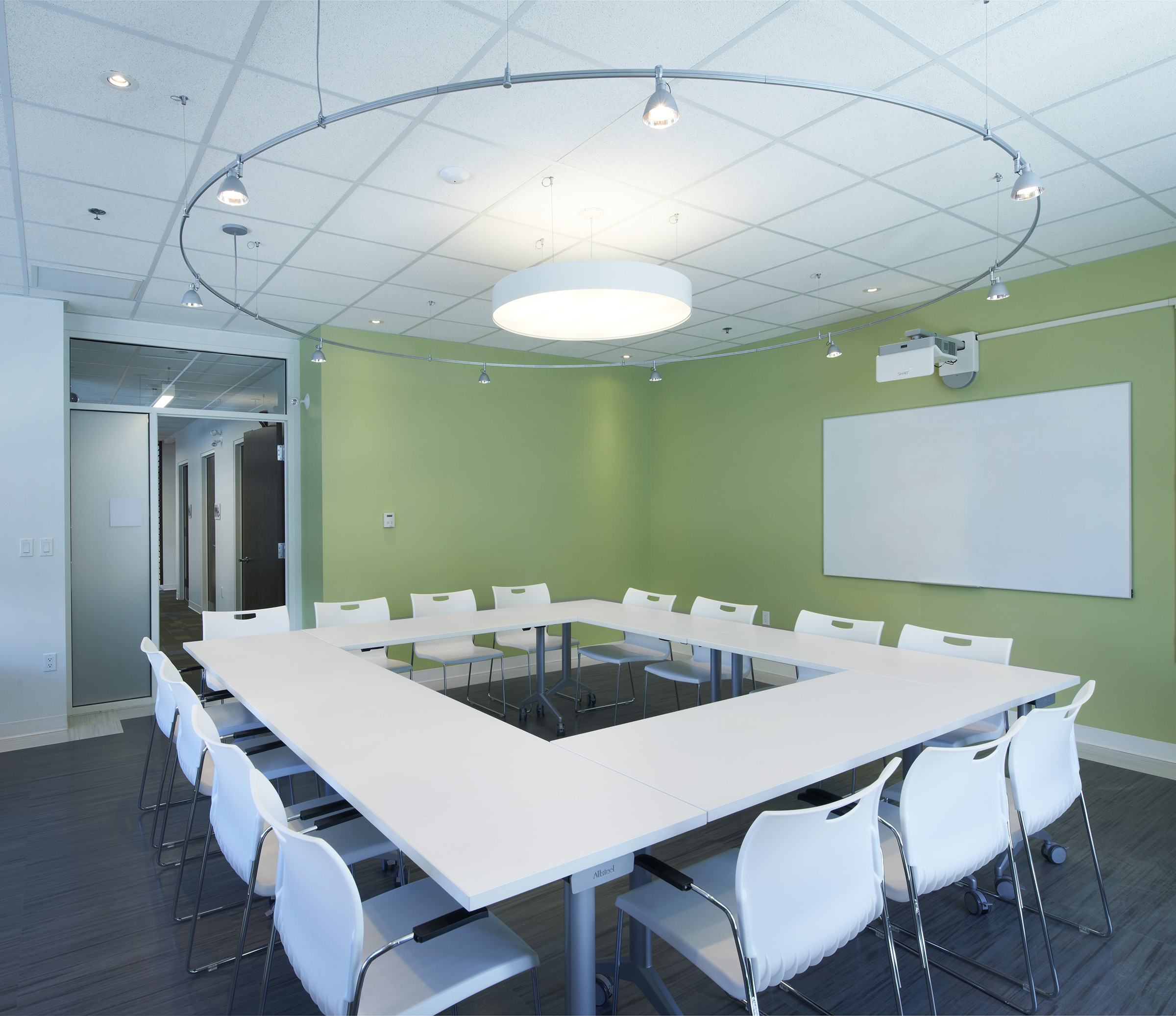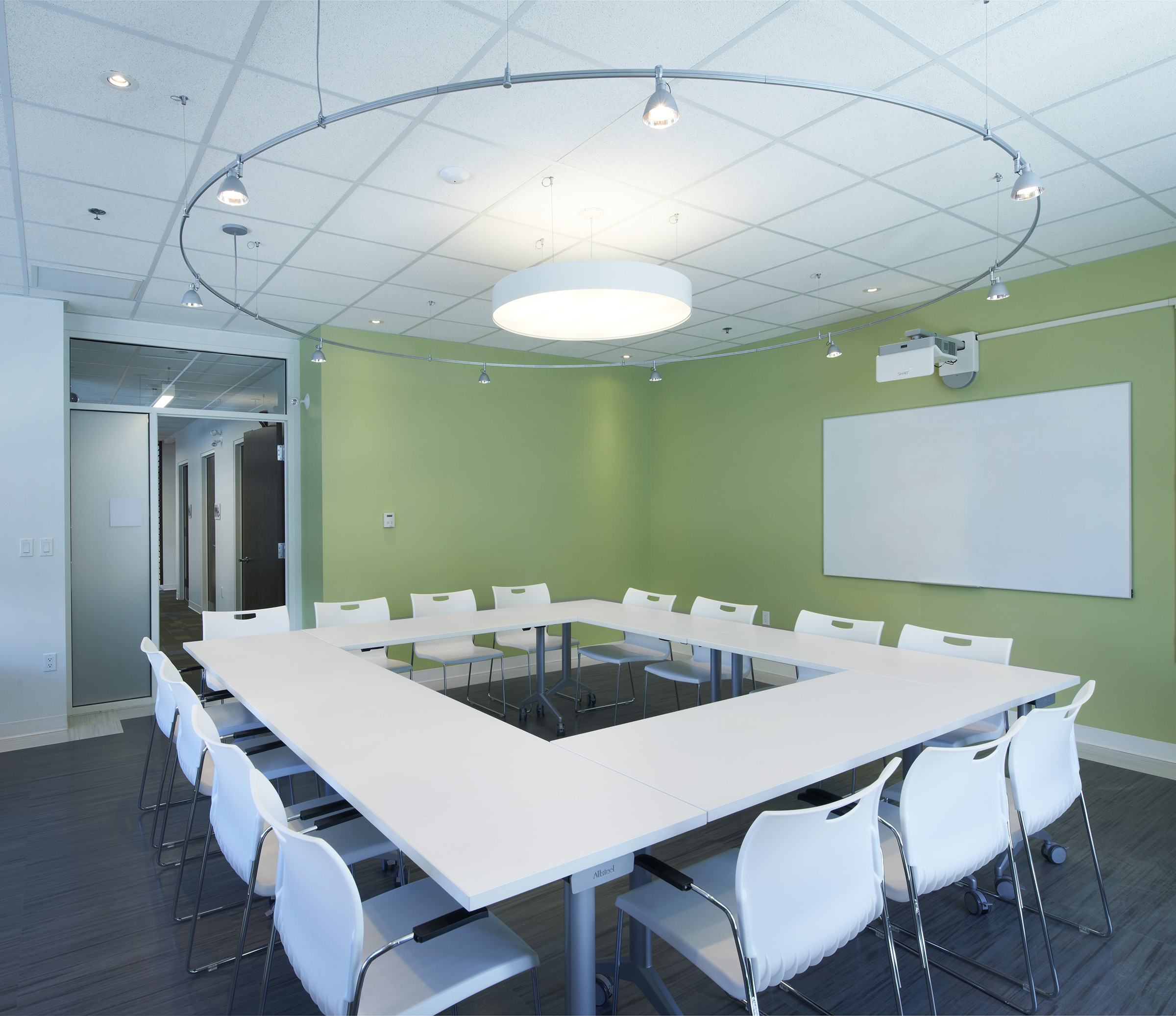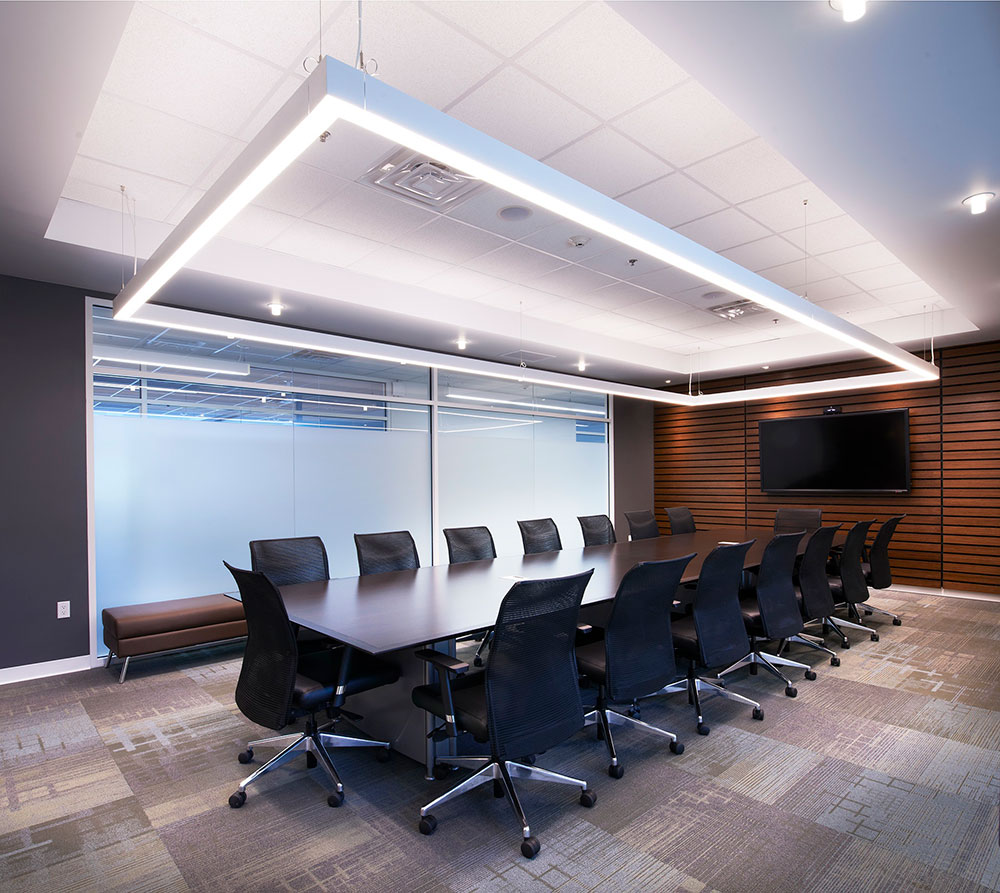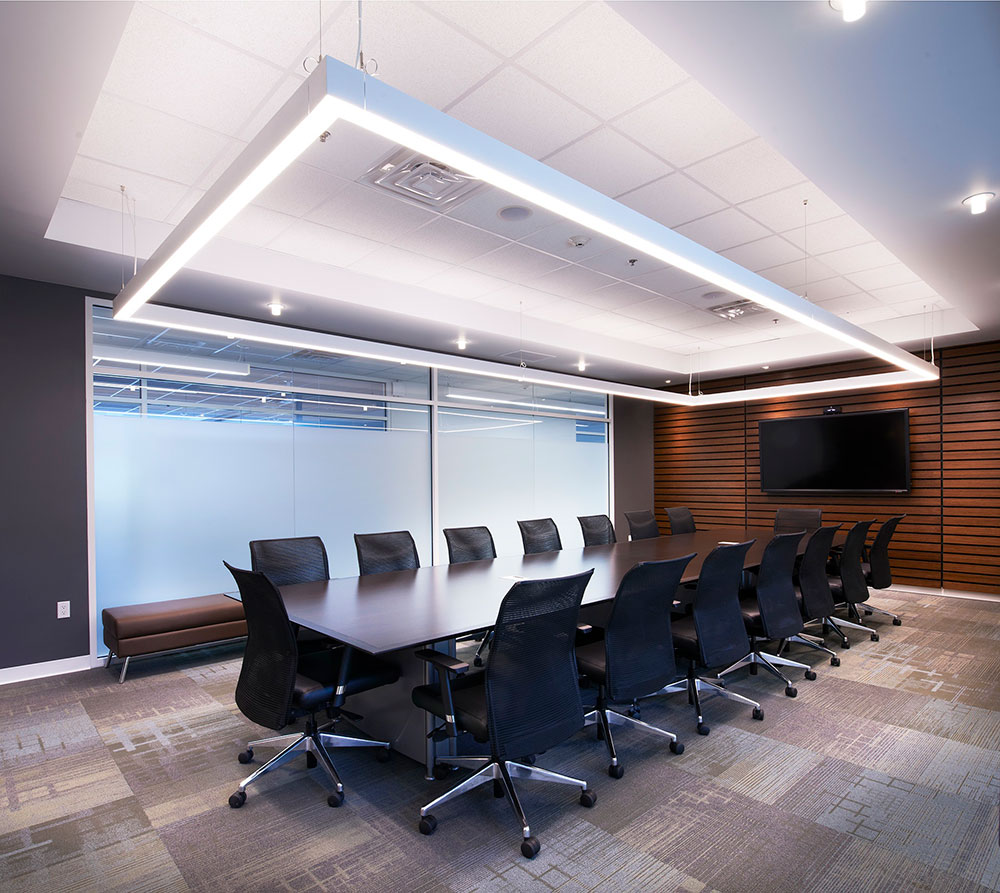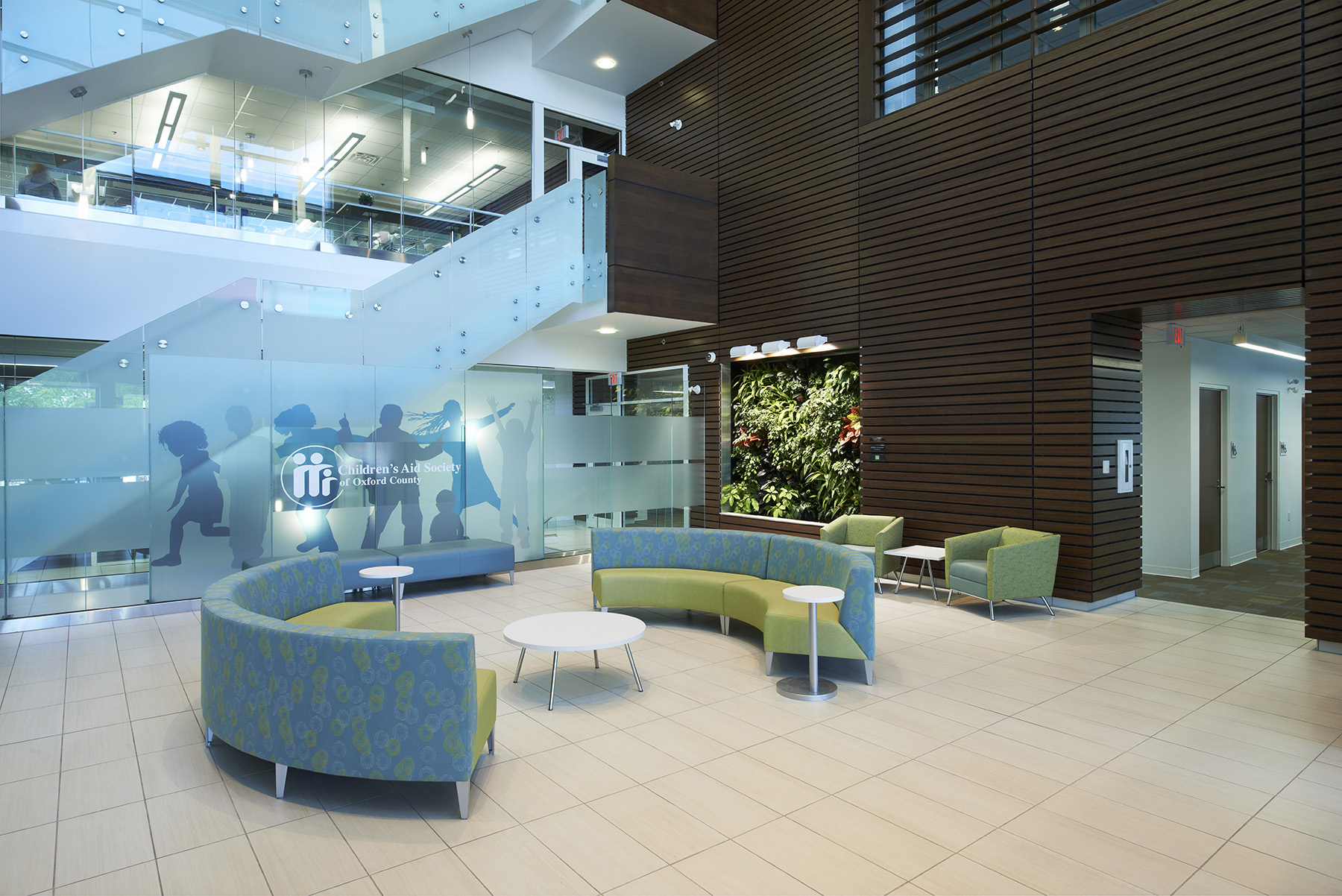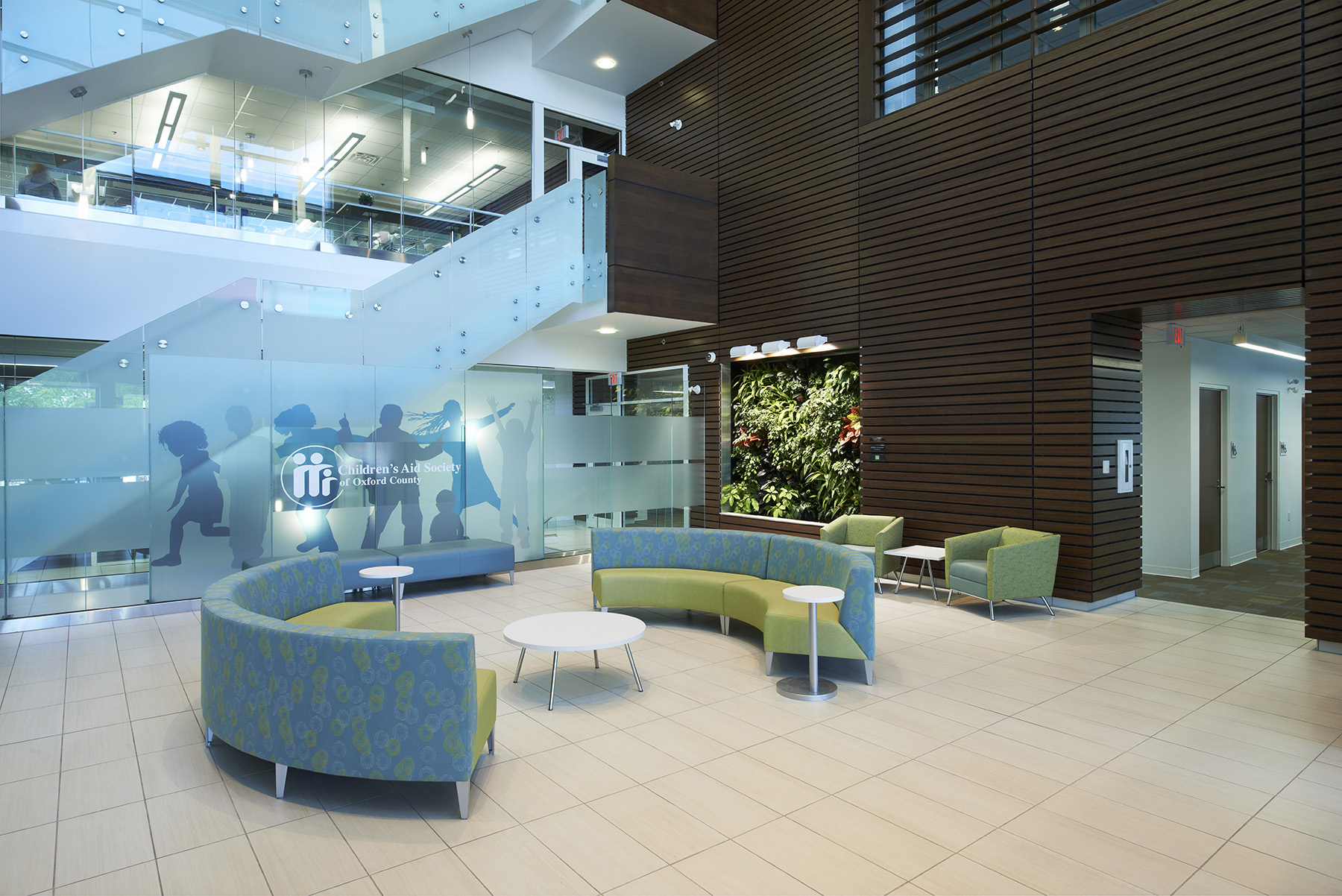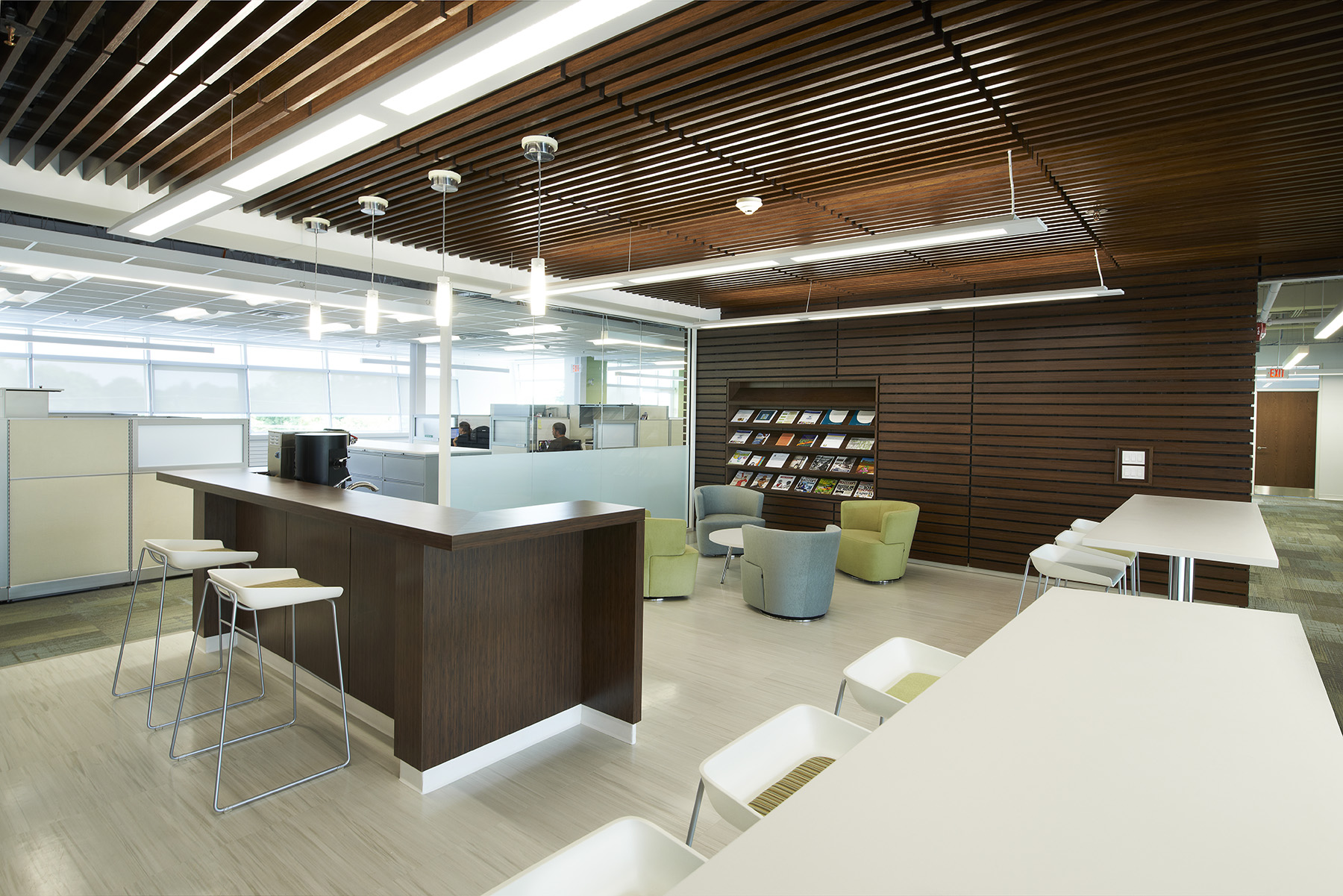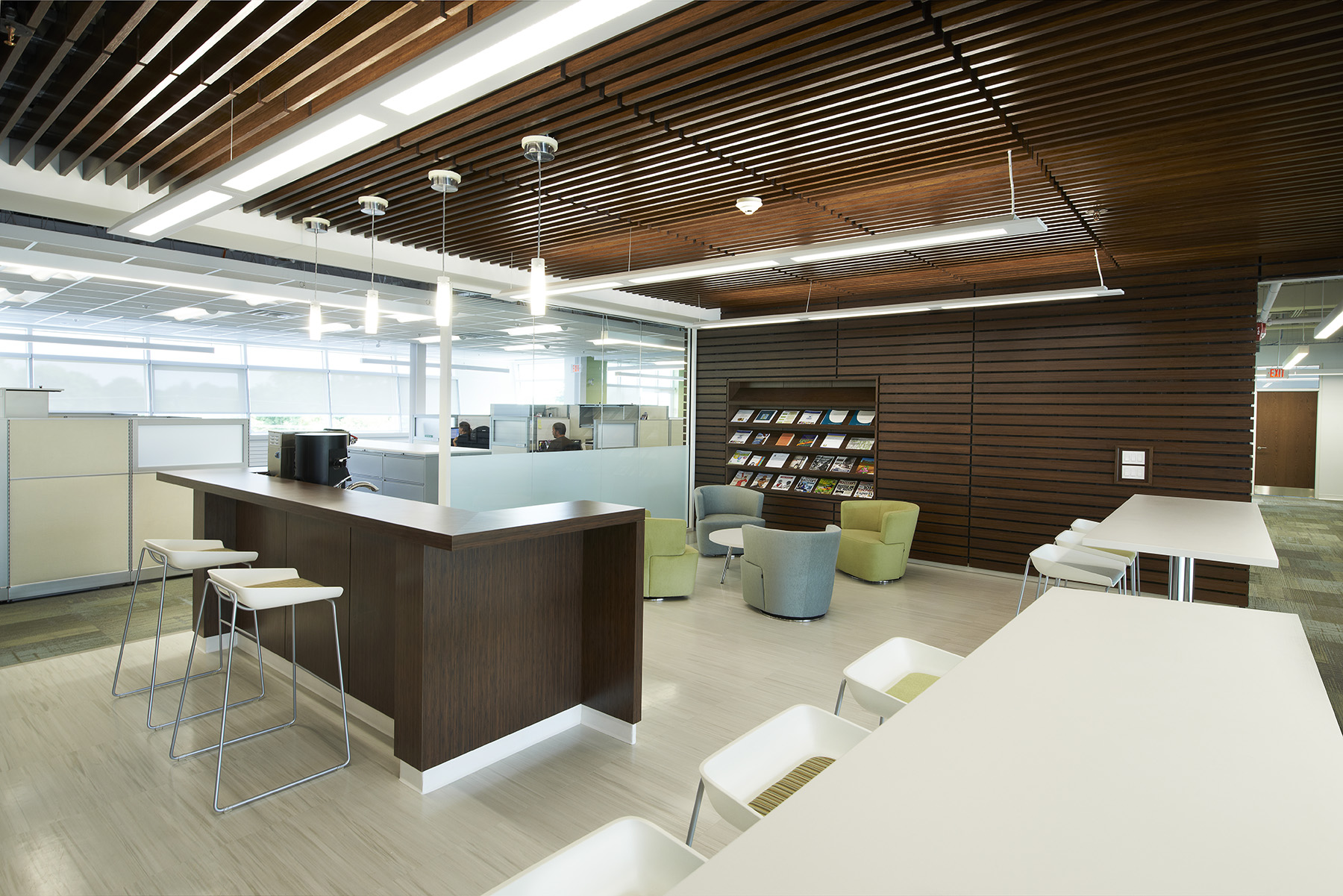 Children's Aid Society of Oxford County
This new $10.6M office building brings together 100 staff whom provide services to families related to children's care.  The 48,000 sq ft building is designed as a high performance building. Staff and programmatic adjacencies along with security played an important role in the design of the building.
Roof skylights and a three-storey atrium allows sunlight to penetrate the building's core office spaces.
Rich, bamboo slatted panels create a stunning 3 story feature wall in the main atrium. The soft striated grain of the bamboo is an element of all the hard surface selections. This facilitates a cohesive interior material concept that reflects calm fluid movement.
A fun yet sophisticated colour palette was chosen to juxtapose the nature of this sometimes stressful environment. A fresh white base colour was used throughout creating a bright, uplifting environment for the building occupants while blocks of colour provide wayfinding within the public and corporate areas. Wall colour is pulled from soft surface flooring as well as from a unique new flooring product, Bio Based Tile (BBT) which offers a vibrant and youthful colour palette with a soft striated grain, creating vibrant inspiring spaces for children and adults.
Perhaps one of the most playful elements in the building is a pedestrian bridge featuring a custom multi-colour glass guard. When the sun hits the glass it casts a rainbow of colour across the atrium floor.