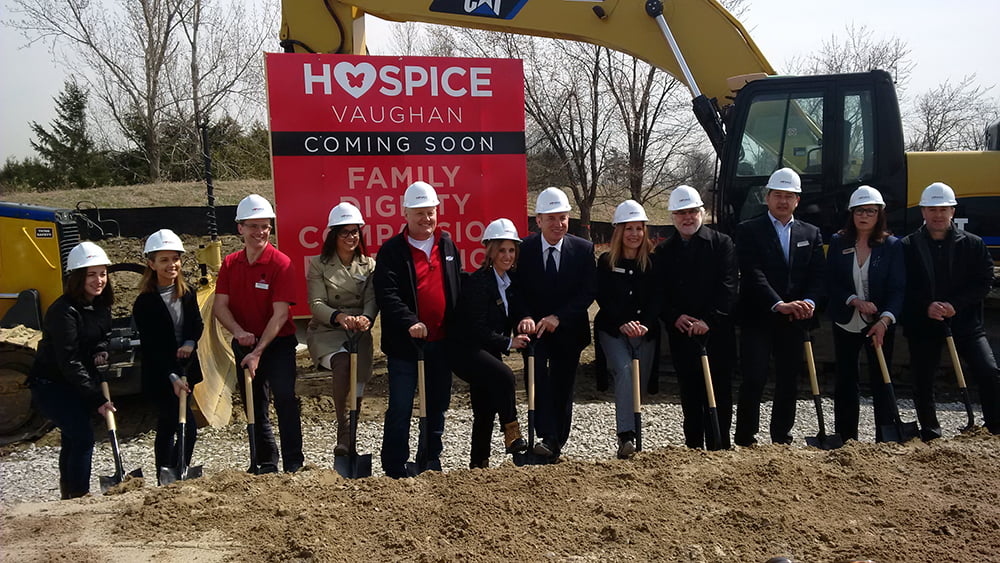 Hospice Vaughan's Ground Breaking Ceremony took place on Friday April 27th signalling the start of construction for the new 10-bed Residential Hospice and Palliative Care Centre of Excellence.
Each bedroom will have generous views into landscaped gardens and to the natural terrain of the Vaughan greenbelt. The facility will also house family gathering spaces, family support and counselling spaces, and multi-purpose rooms which will allow Hospice Vaughan to continue to offer its successful drop-in day hospice and outreach support programs. On the upper floor, the facility will house administrative offices, alongside education and seminar spaces to promote the sharing of knowledge in the field of palliative care, as well as a research area where palliative care professionals will continue to innovate and refine how palliative and hospice services are delivered.
Pictured here are members of the 'residential committee' (Hospice team and Consultant team members) that are helping to make the building itself a reality. Construction is expected to be complete in 2020.