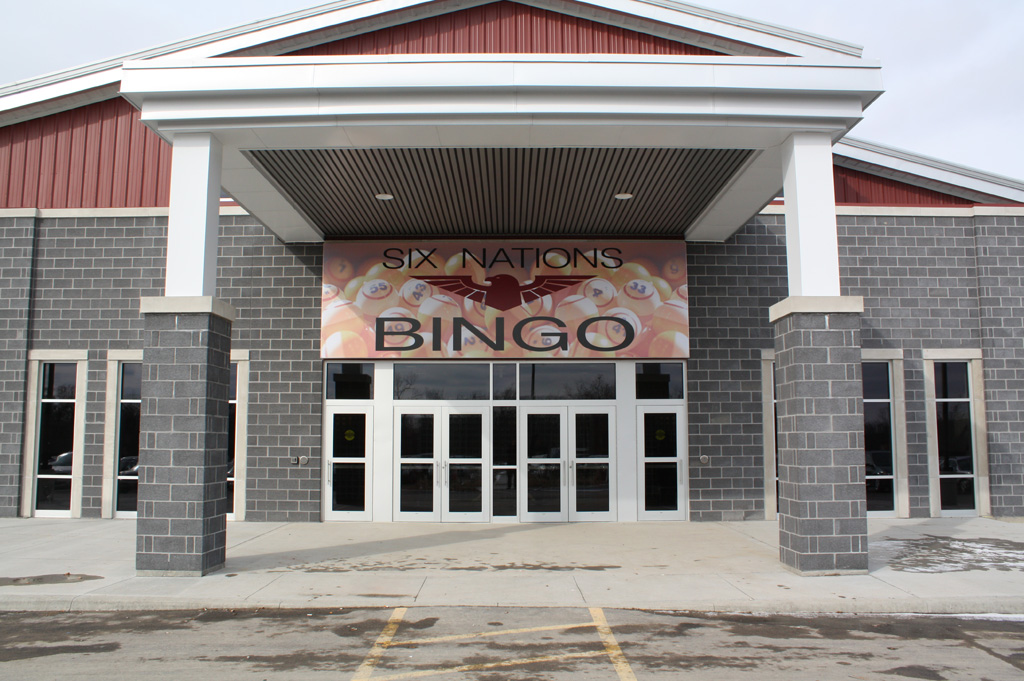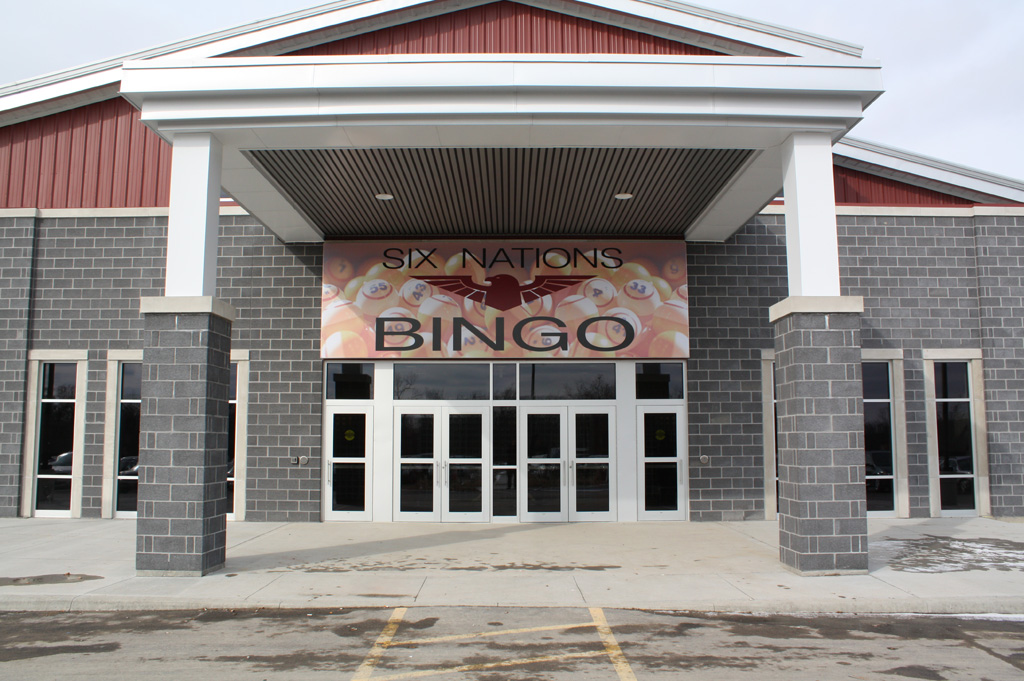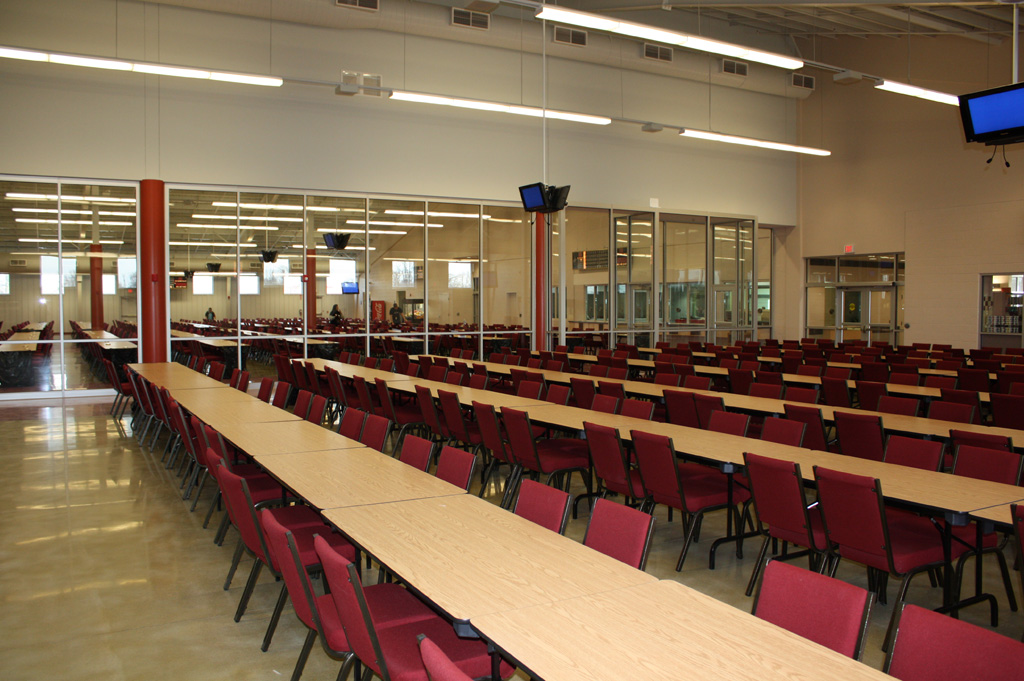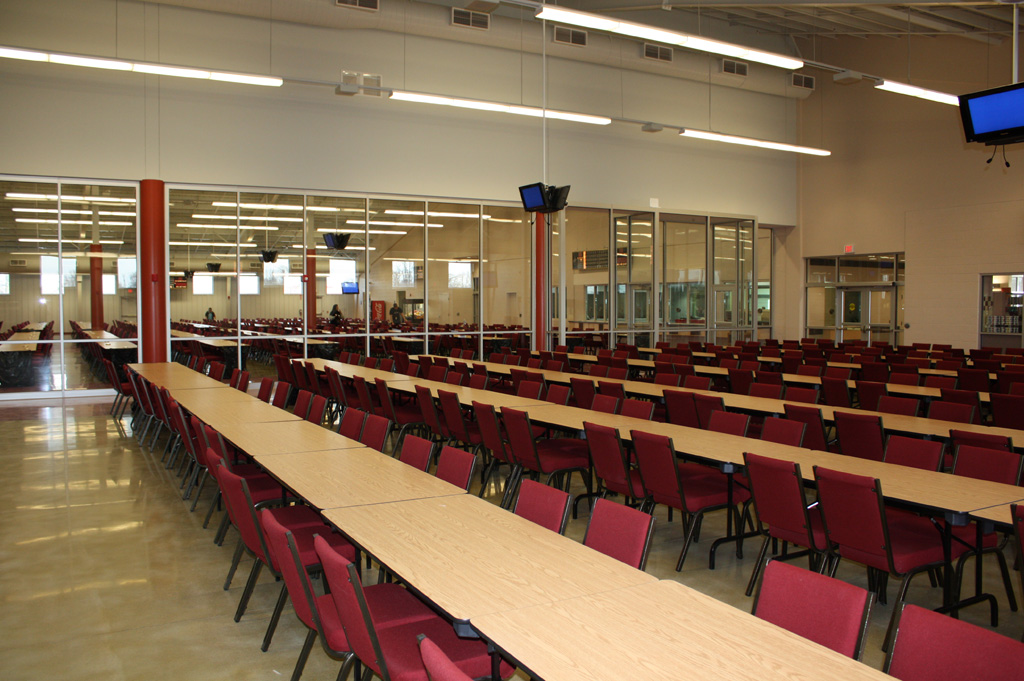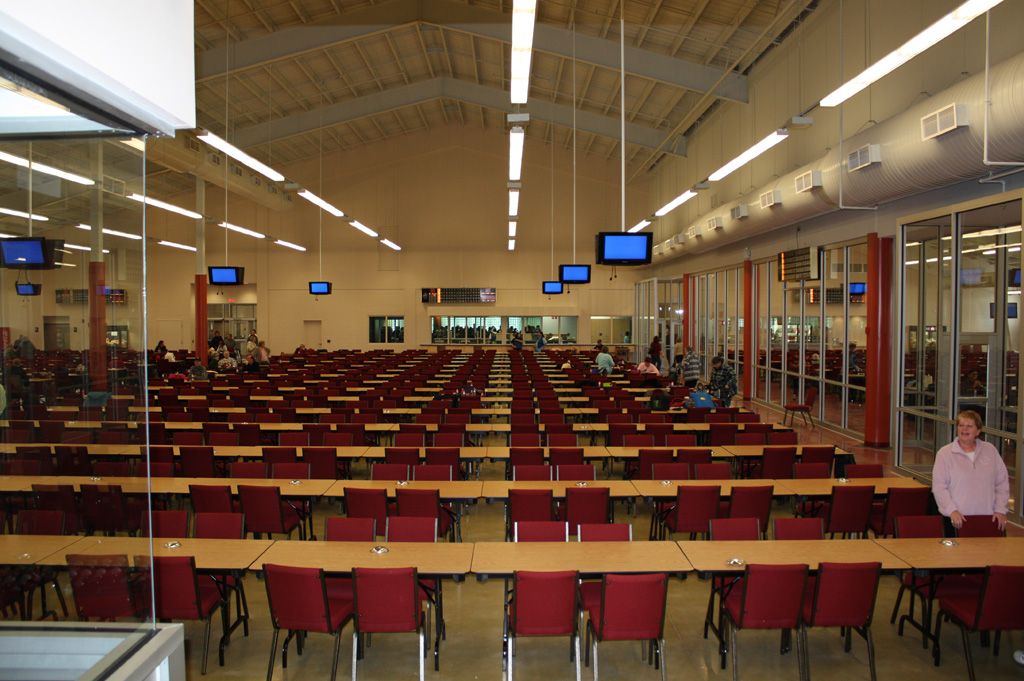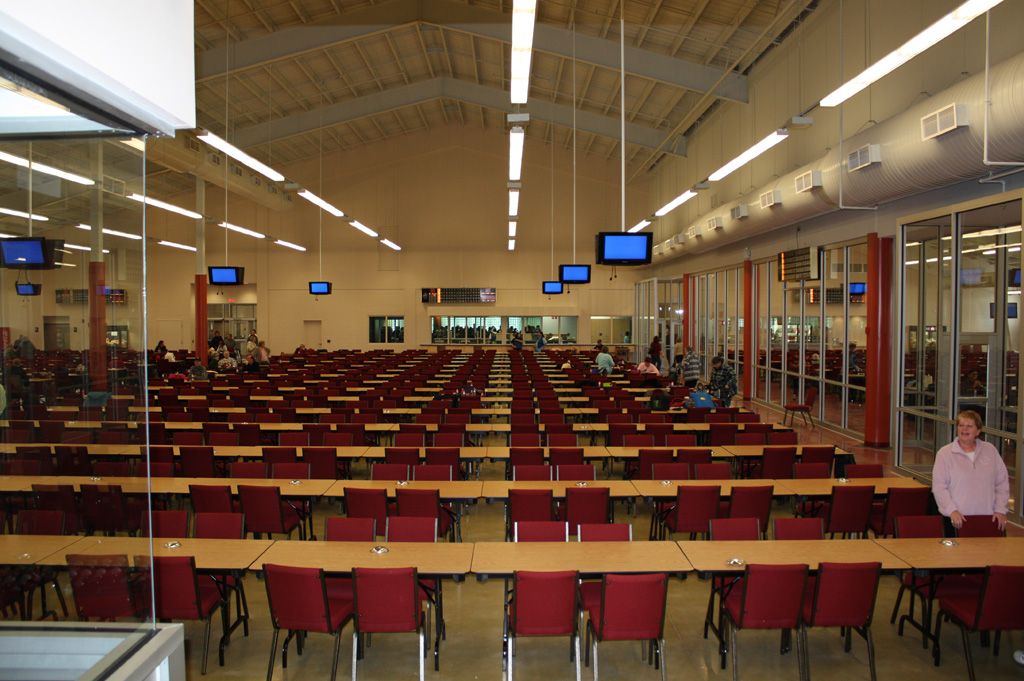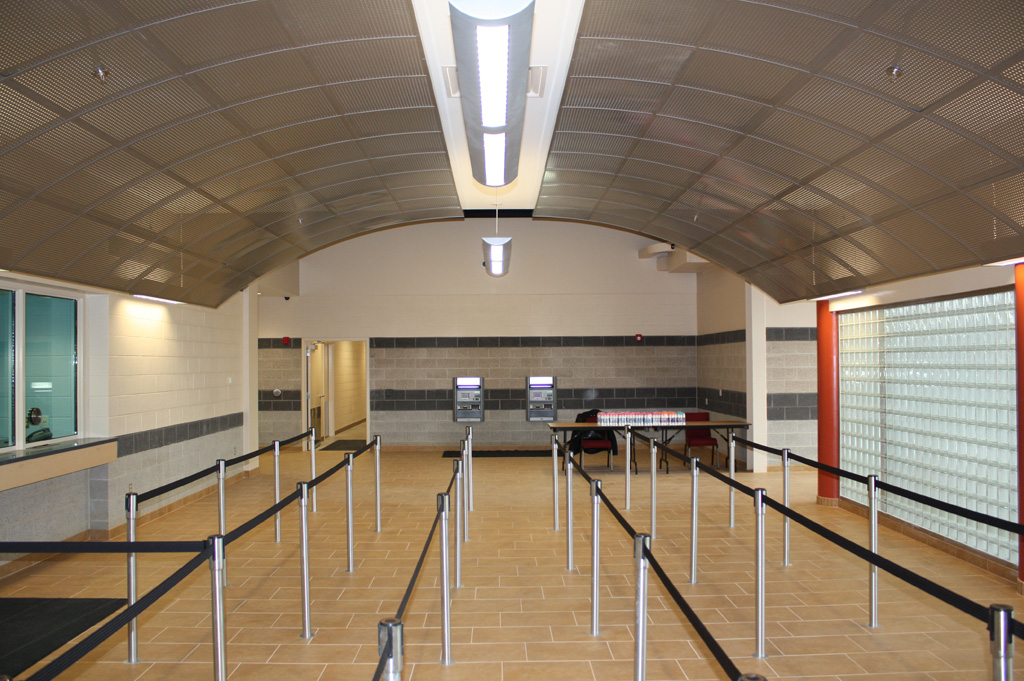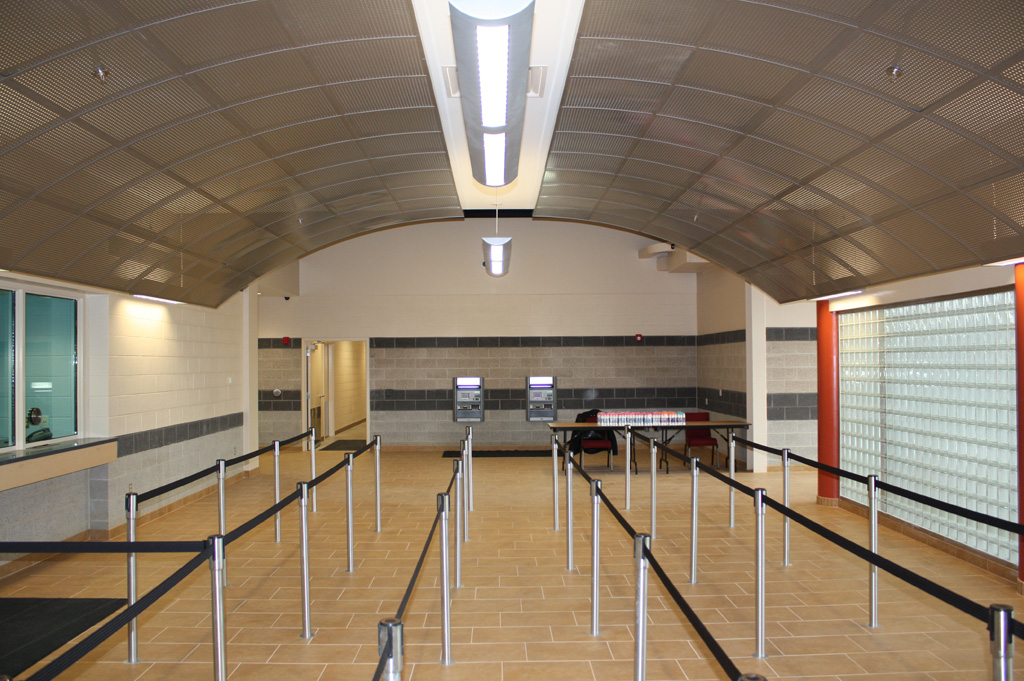 Six Nations Bingo Hall
State-of-the-art bingo facility including seating for 1,700 patrons; multiple ticket wickets and queuing areas; food + beverage concession; modern bright washrooms; high security areas for cash and bingo card depository; and, staff offices, lounge and meeting areas.  Careful planning to maximize seating and circulation was undertaken to ensure an efficient building layout.  The client mandated that the bingo hall be divided 1/3 for non-smoking patrons and 2/3 for smoking patrons.  This required large glass dividing walls and vestibule assemblies, and specialized mechanical ventilation systems to isolate the smoking area.
Bright colours including polished & coloured concrete floors, porcelain floor tile, and high ceilings with suspended ceiling clouds and barrel vault arches create an environment that is both exciting and extremely durable.