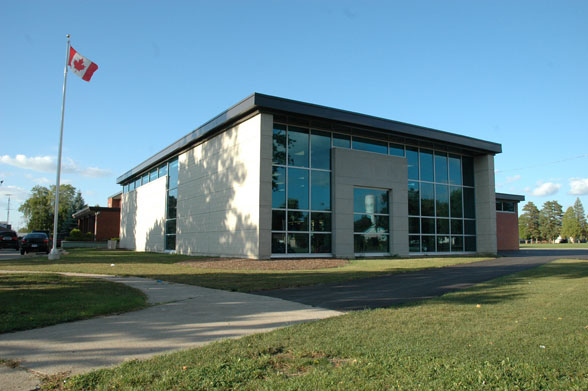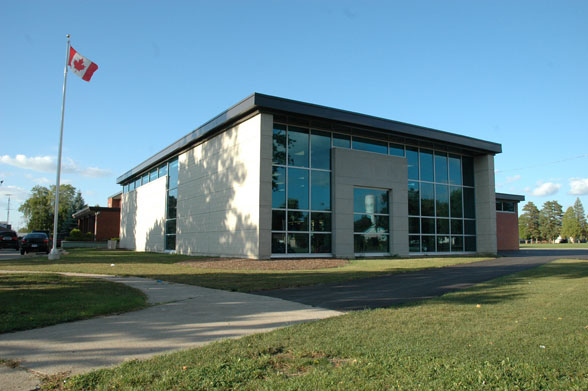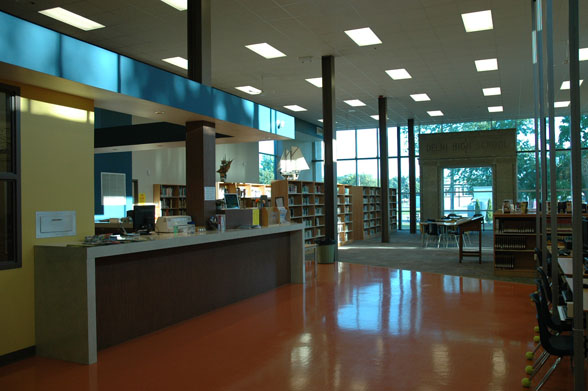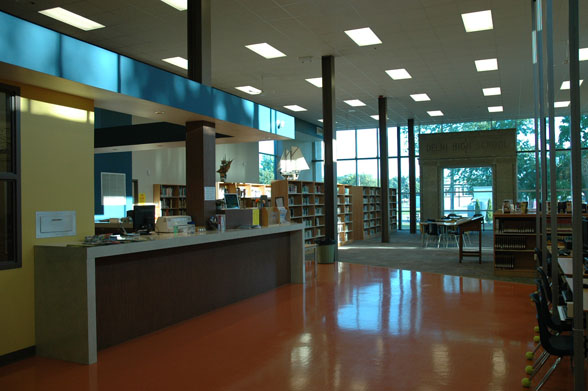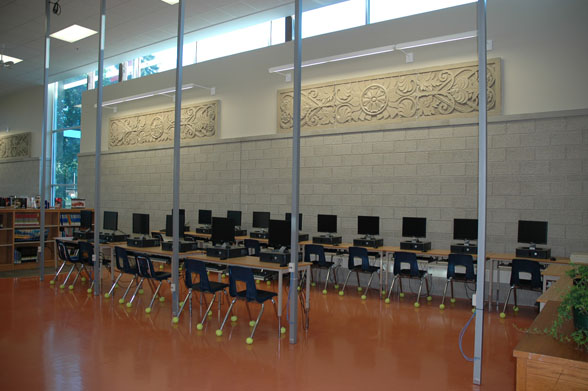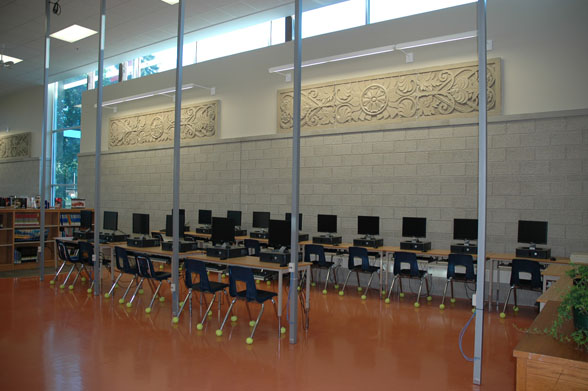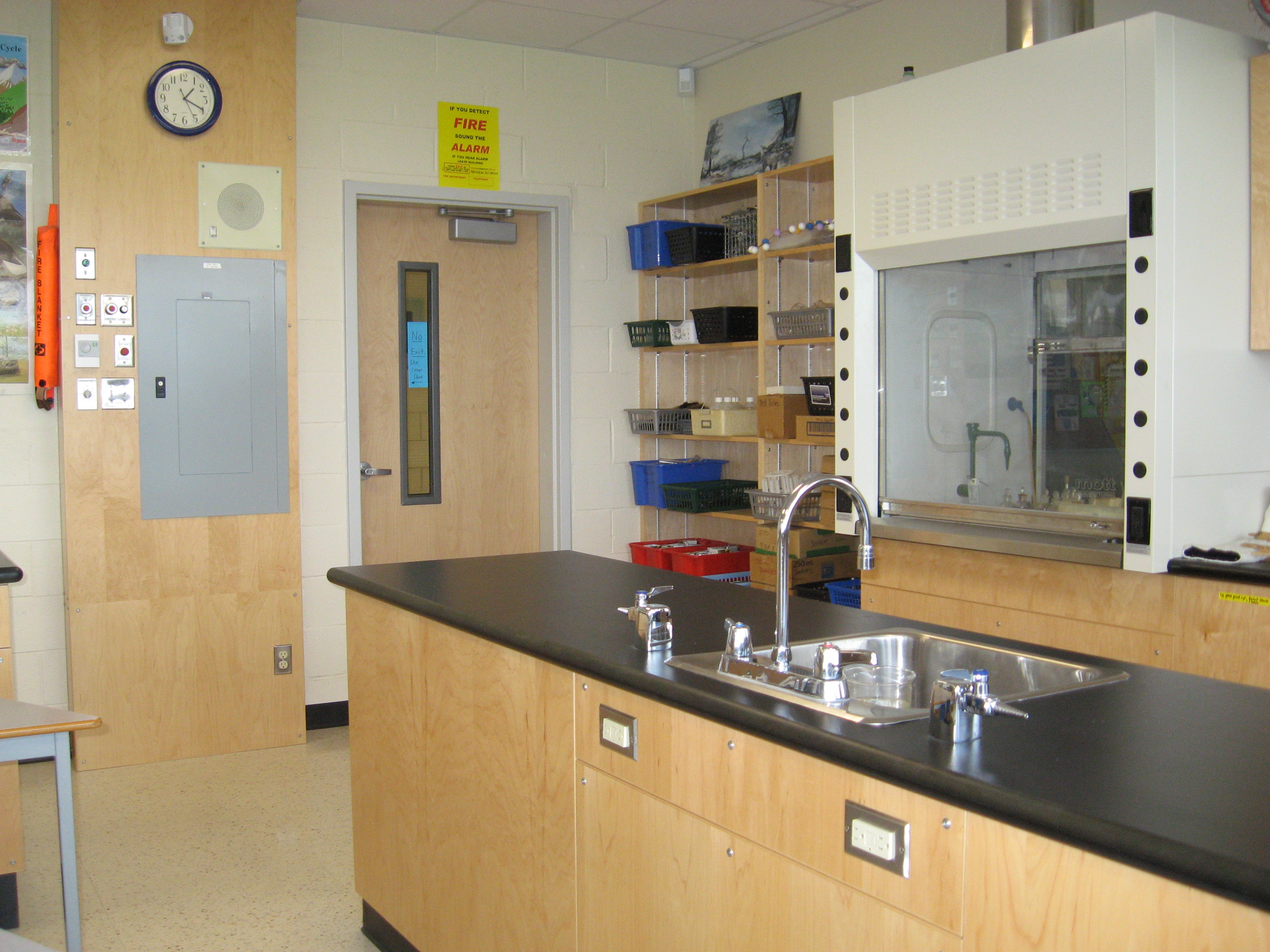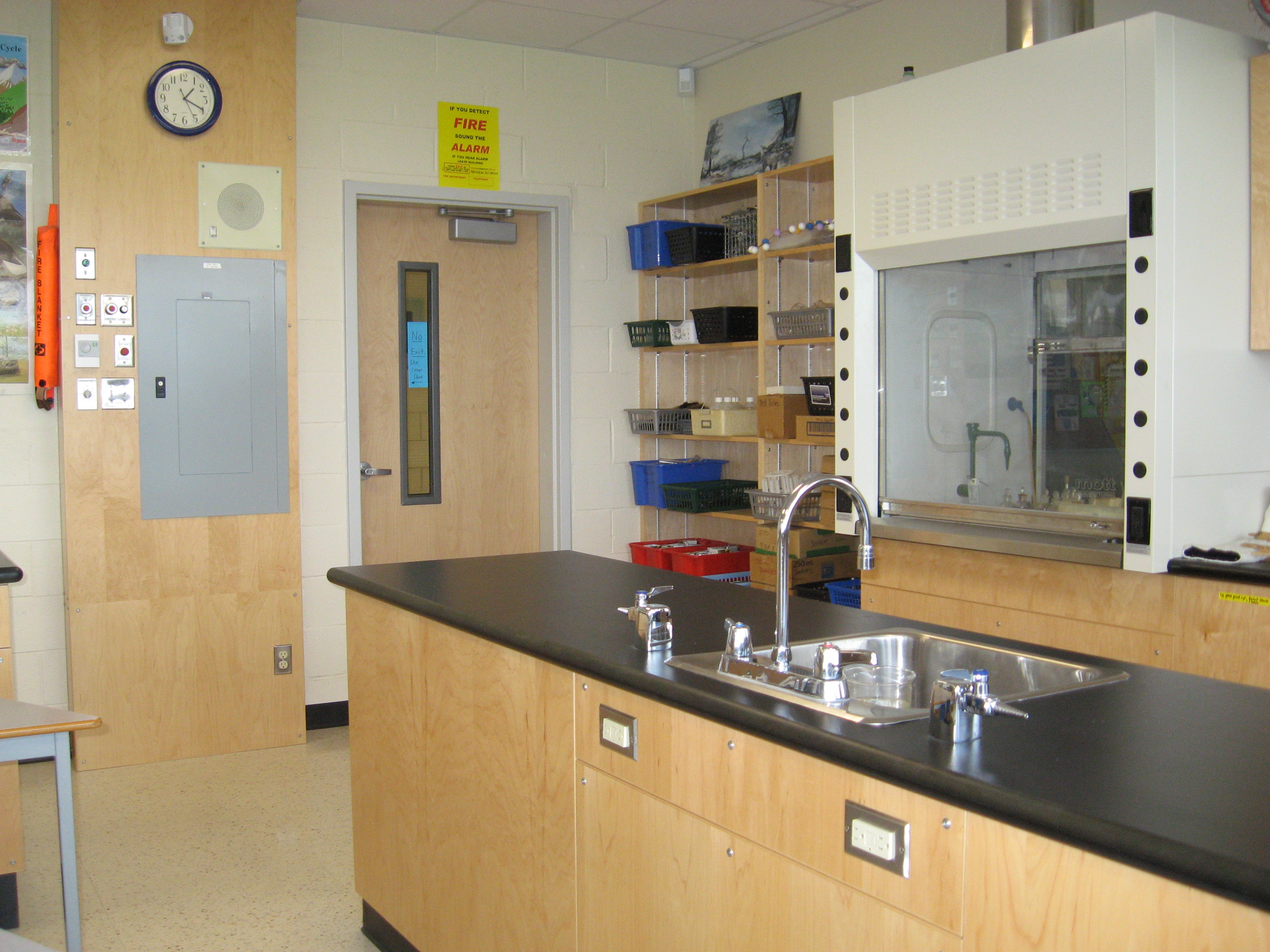 Delhi DSS – Library, Science Labs + Family Studies
Project #1: Renovations to existing areas of the school have provided state of the art Science Labs, Family Studies and Communications & Arts program areas.
Project #2:  The Library is the resource centre for Delhi District Secondary School containing library stacks, meeting area, reading lounge, and computer resources.  The Library addition was designed to include important historic artifacts salvaged from the original school building that was demolished.  A decorative precast concrete archway that was the main entry to the building, and large decorative concrete panels have been placed in the library interior. The re-use of these significant architectural elements have effectively linked the new modern building to the historic and cultural past of the region.