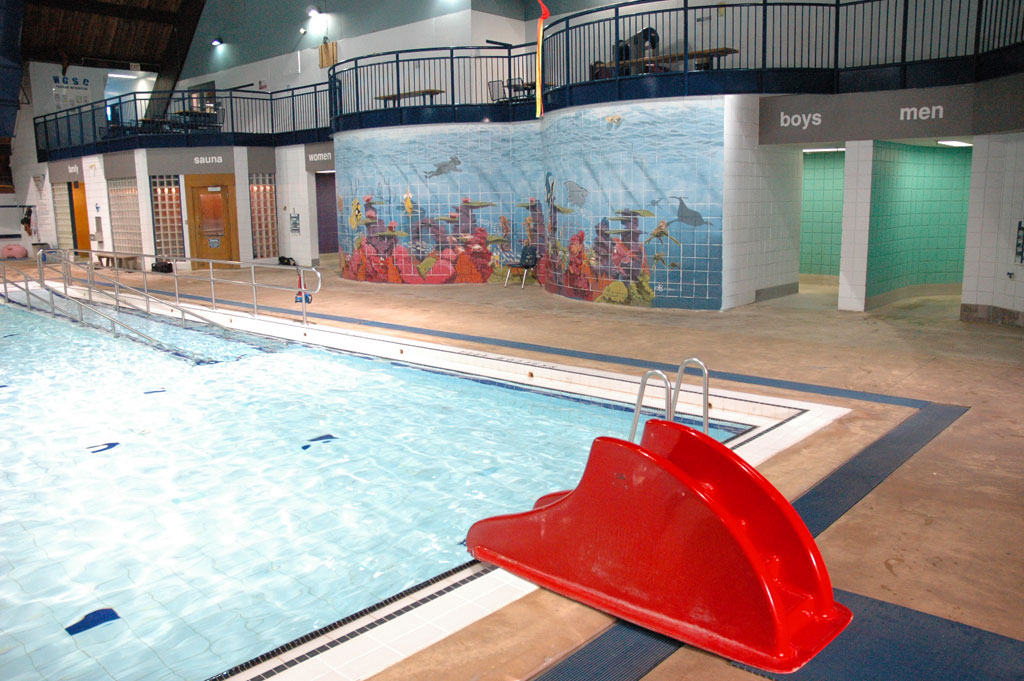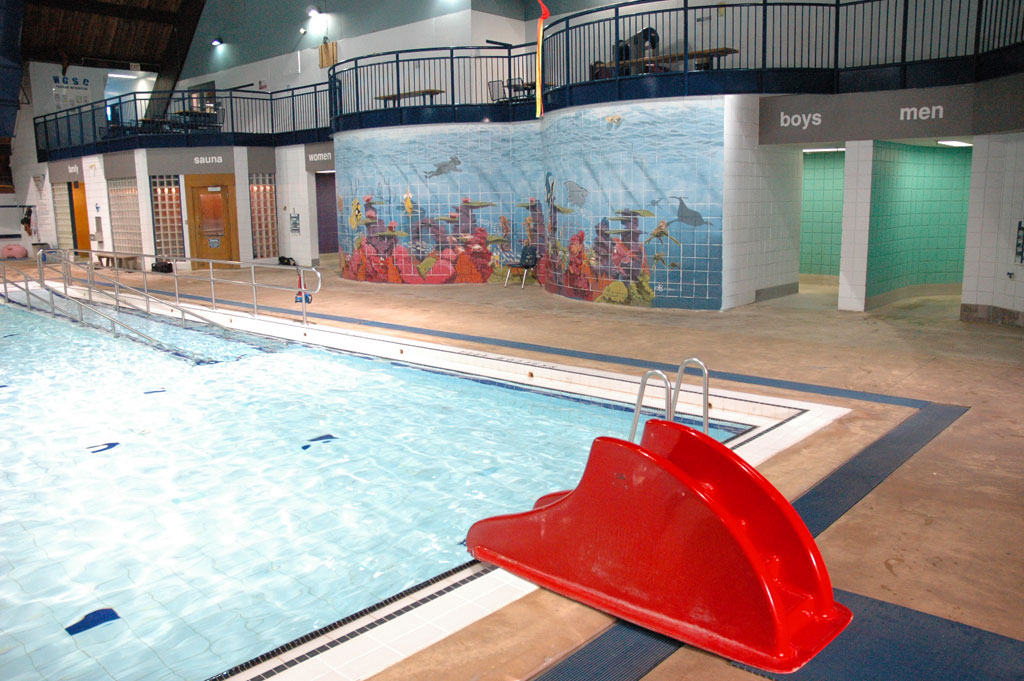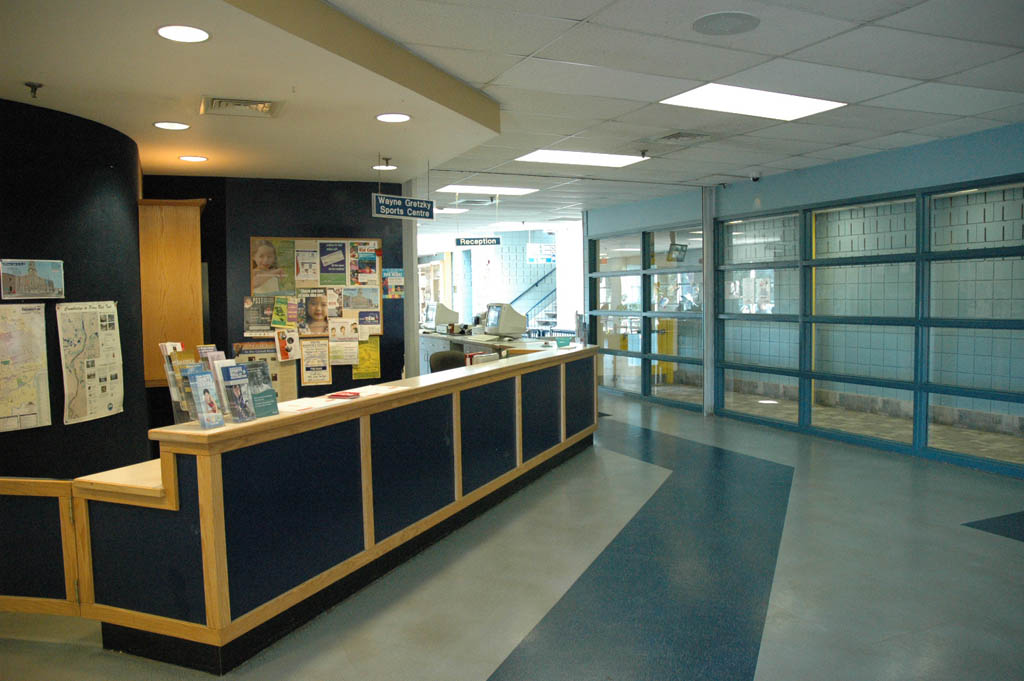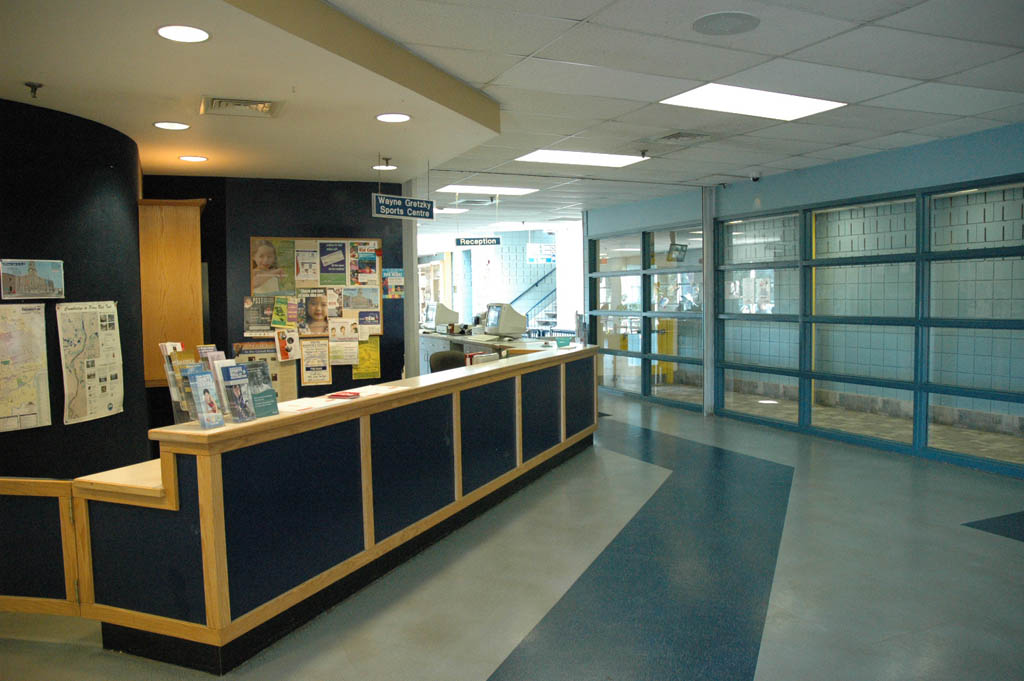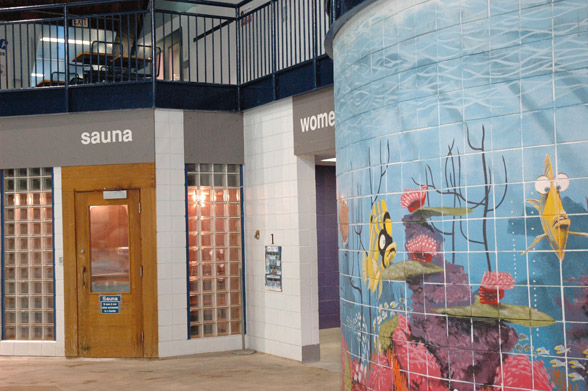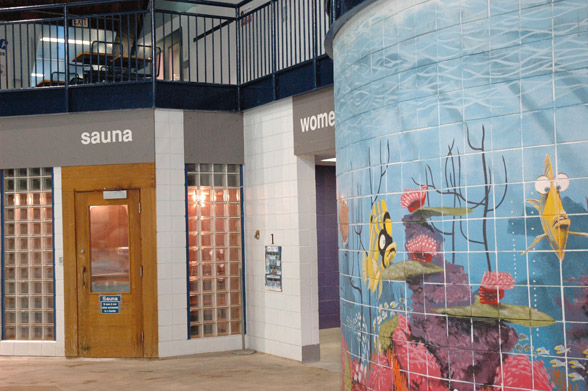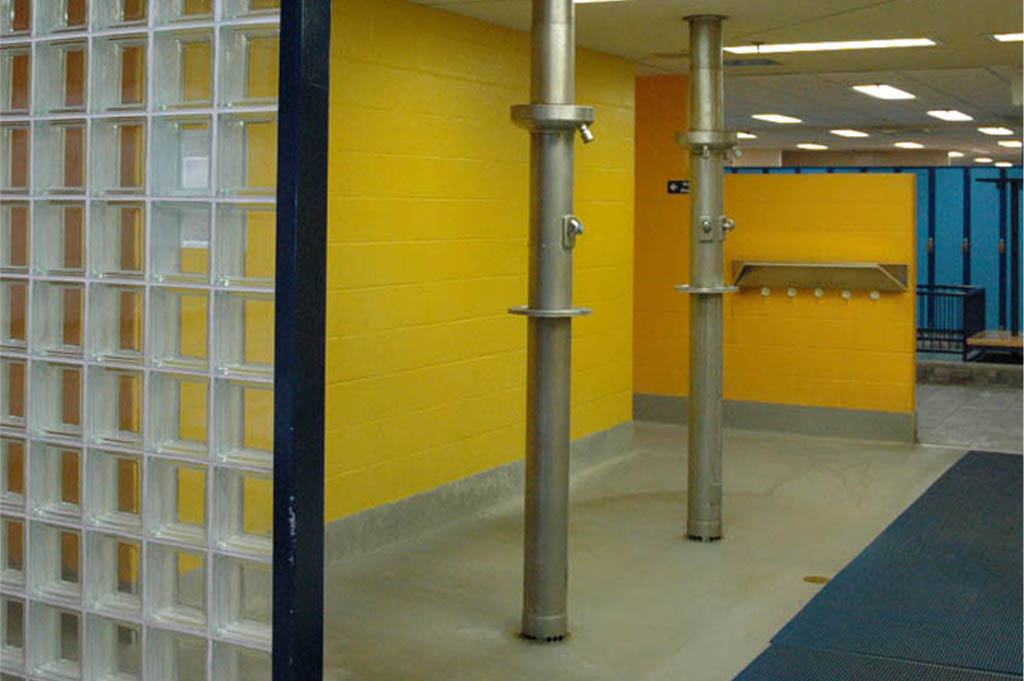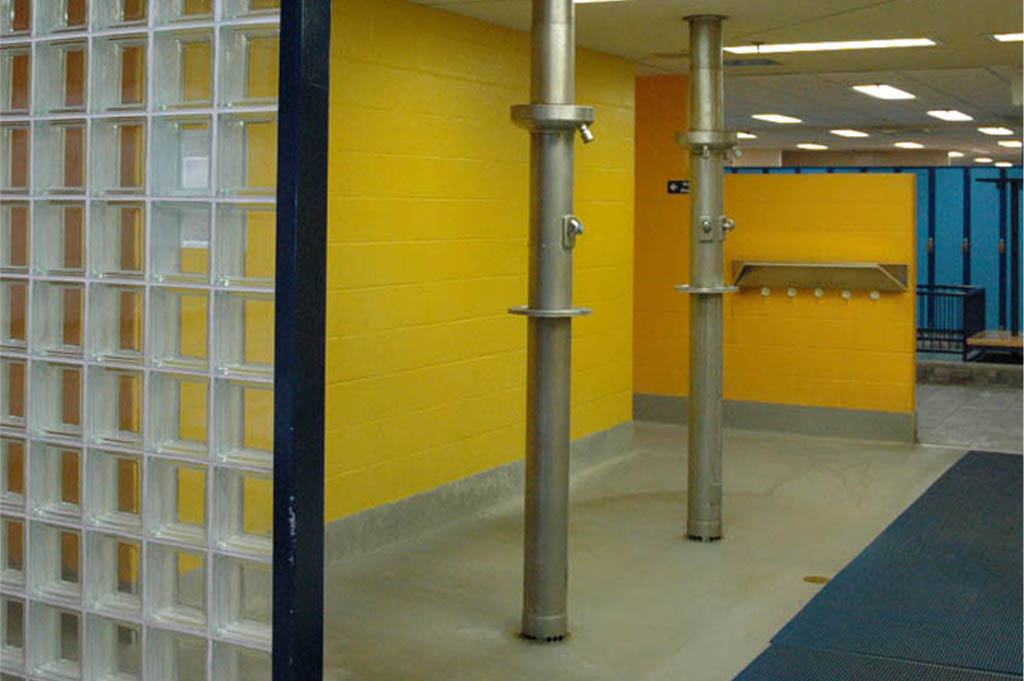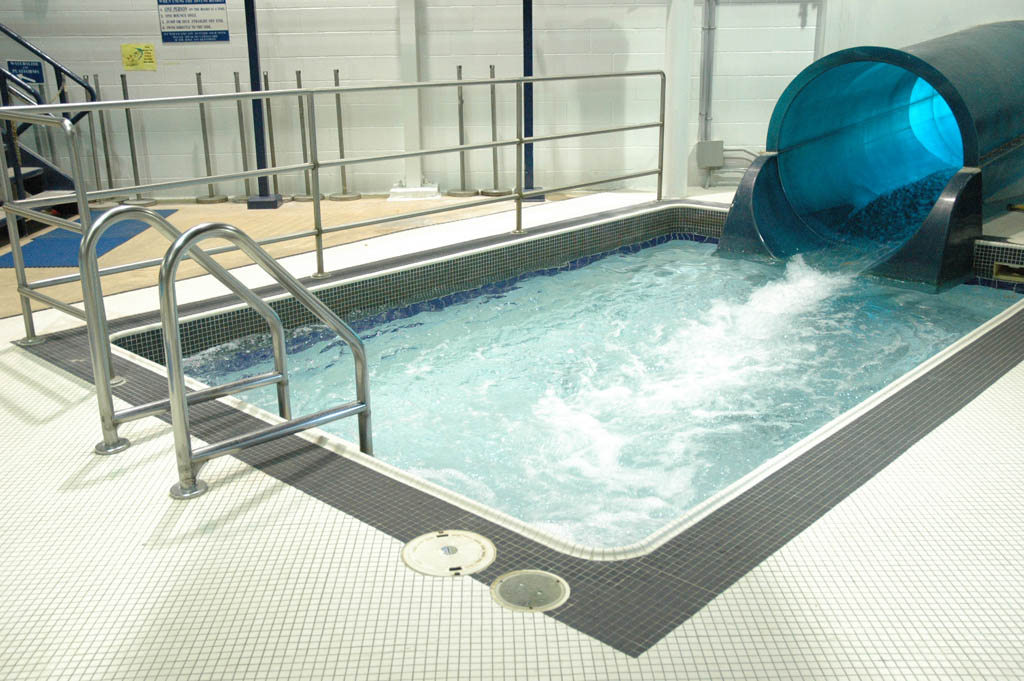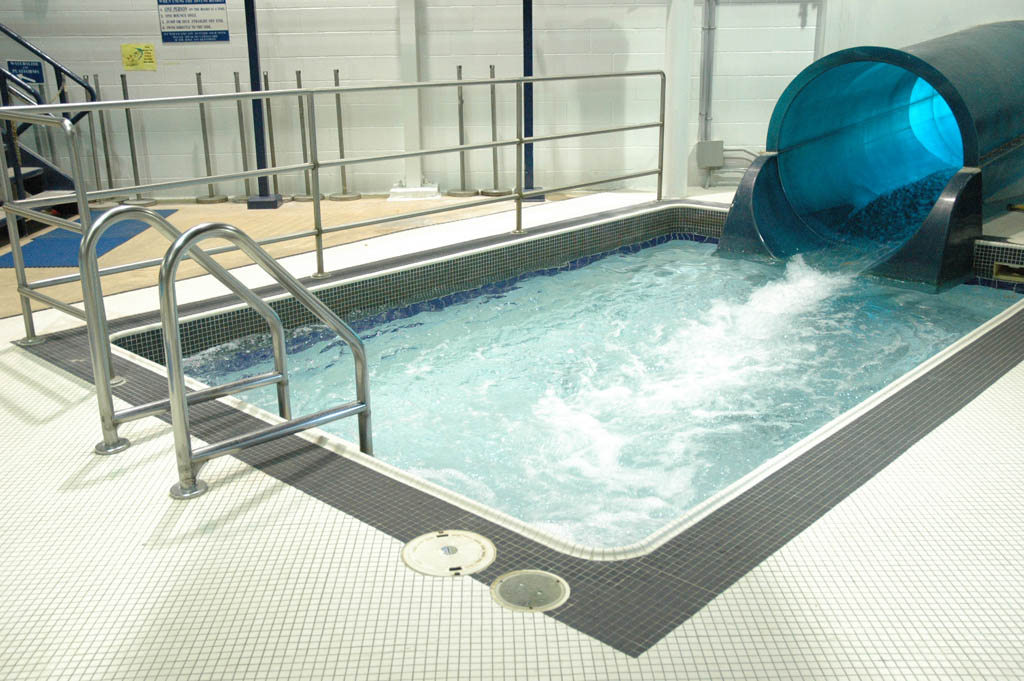 Wayne Gretzky Sports Centre Aquatics
The original 65m-pool basin was constructed in the early-1970s during the Canadian Olympic movement and after 20 years was in need of major upgrades.  The City of Brantford retained MMMC Architects and Creative Aquatics to lead a renovation plan that would increase attendance and provide contemporary fitness facilities.
The new glass filled main entrance, lobby and office addition wraps the pool basin providing views to the activities within.  Horizontal glass windows and a triangular prism skylight fill the interior with light.  A Sports Hall of Fame commemorates Brant County's sports celebrities and features Wayne Gretzky's trophies.
The large family change room has glass walls that face the lobby and has open showers to the pool deck.  Girls, boys, men and women's change-rooms feature locker areas and sweeping curved walls evoking waves.
A tube slide was designed to start inside and then travel outside and then re-enter the building into a splash pool.  This allowed the popular Olympic-size pool basin to remain unobstructed for viewing competitive swim meets.