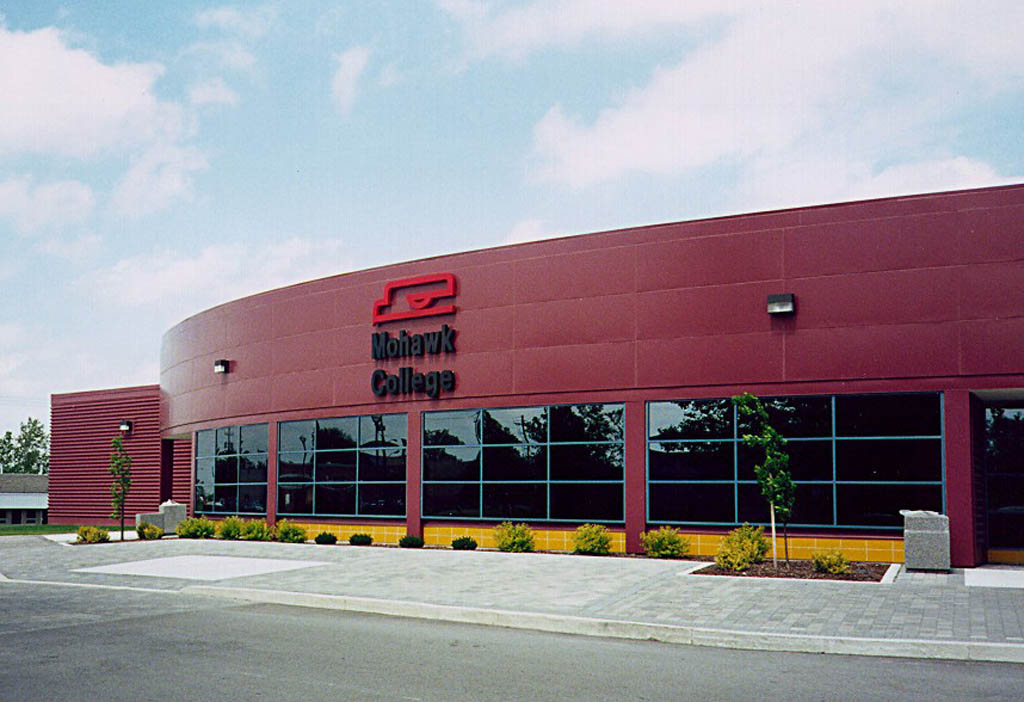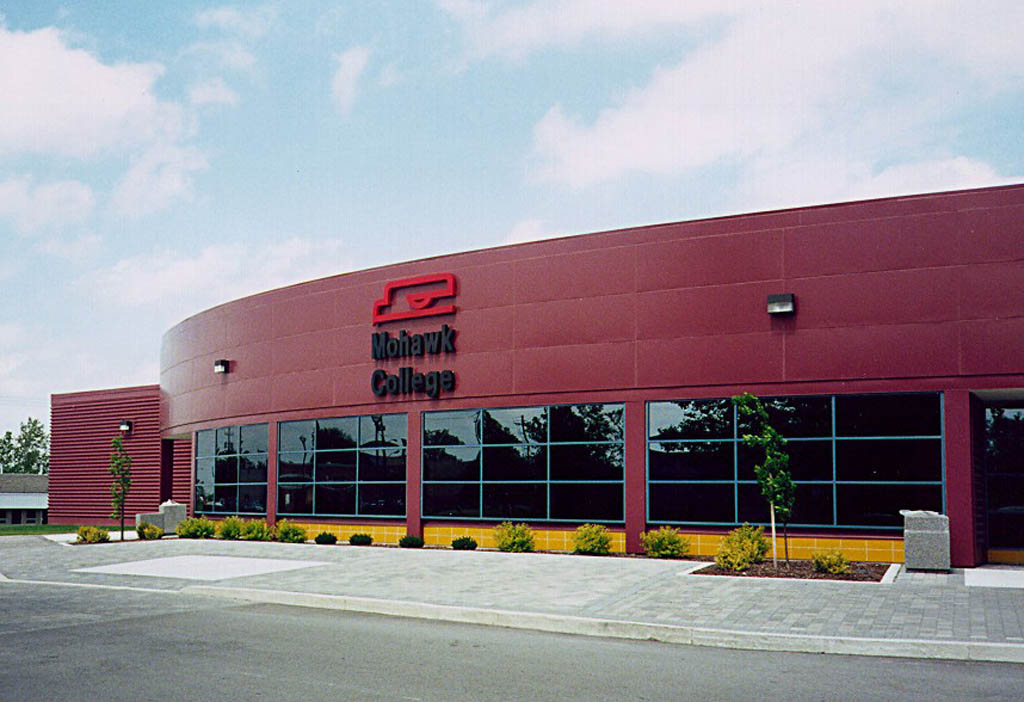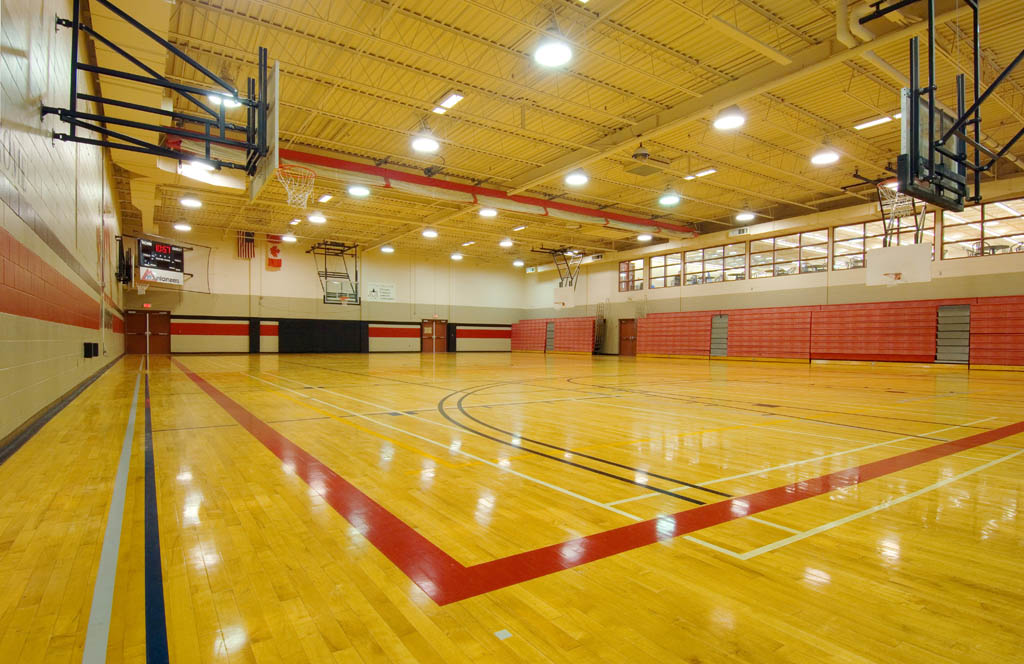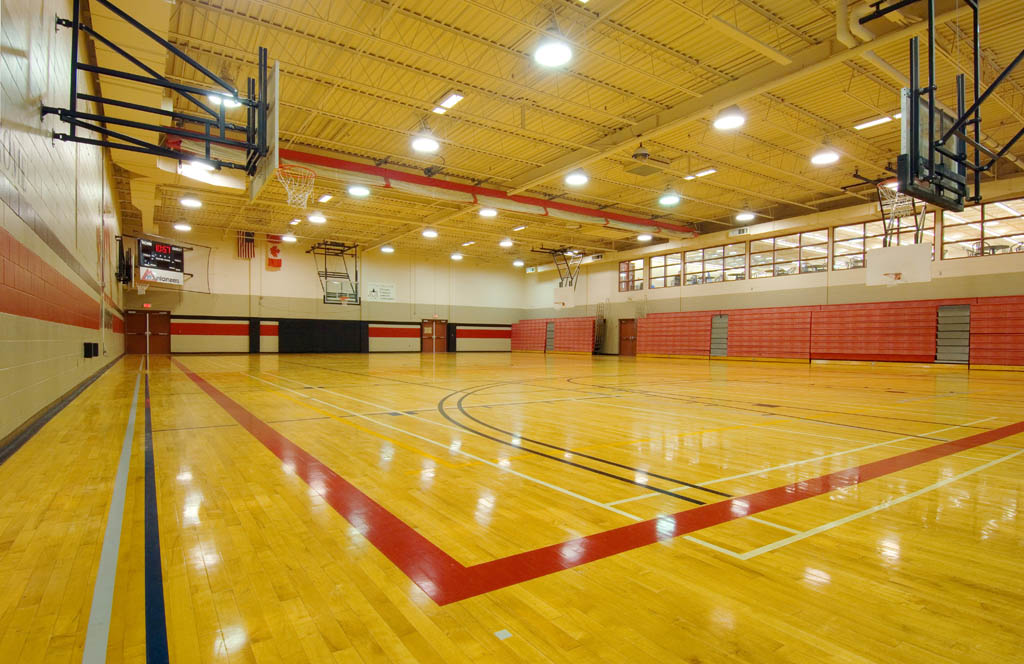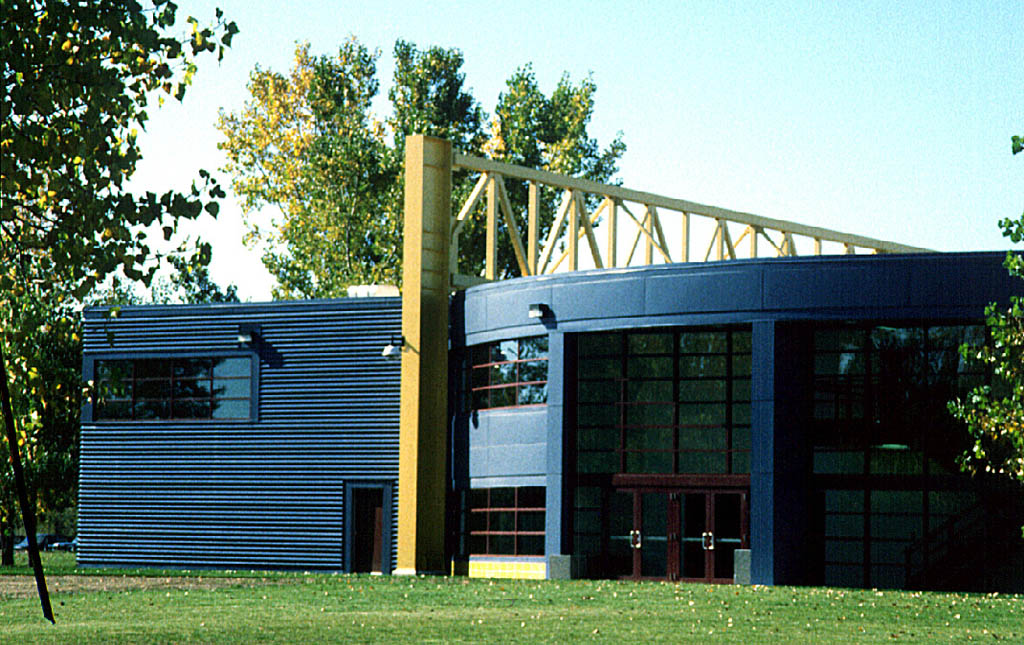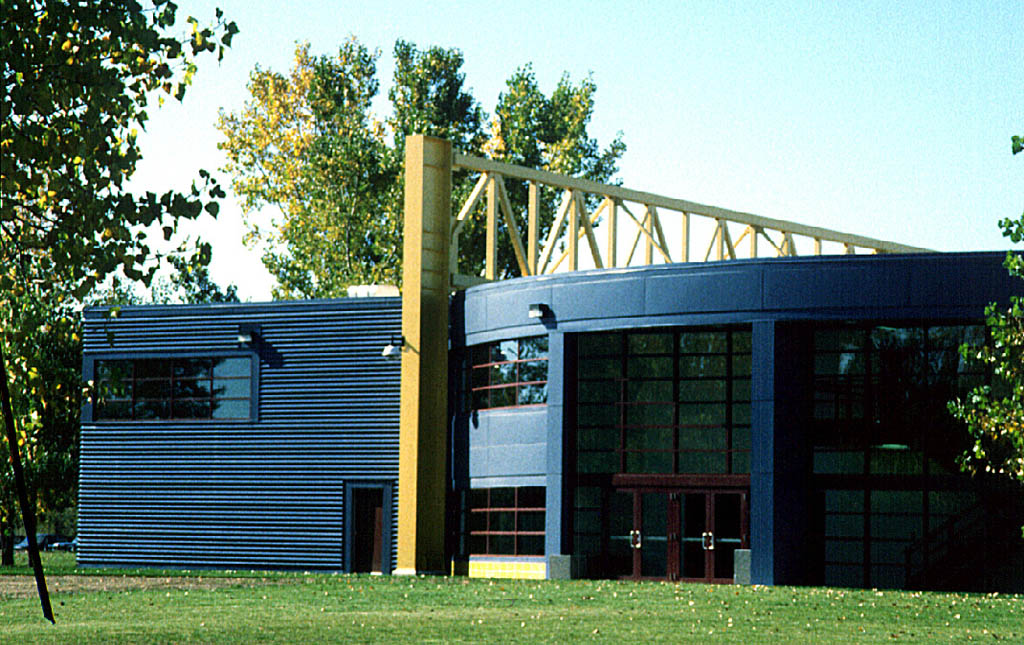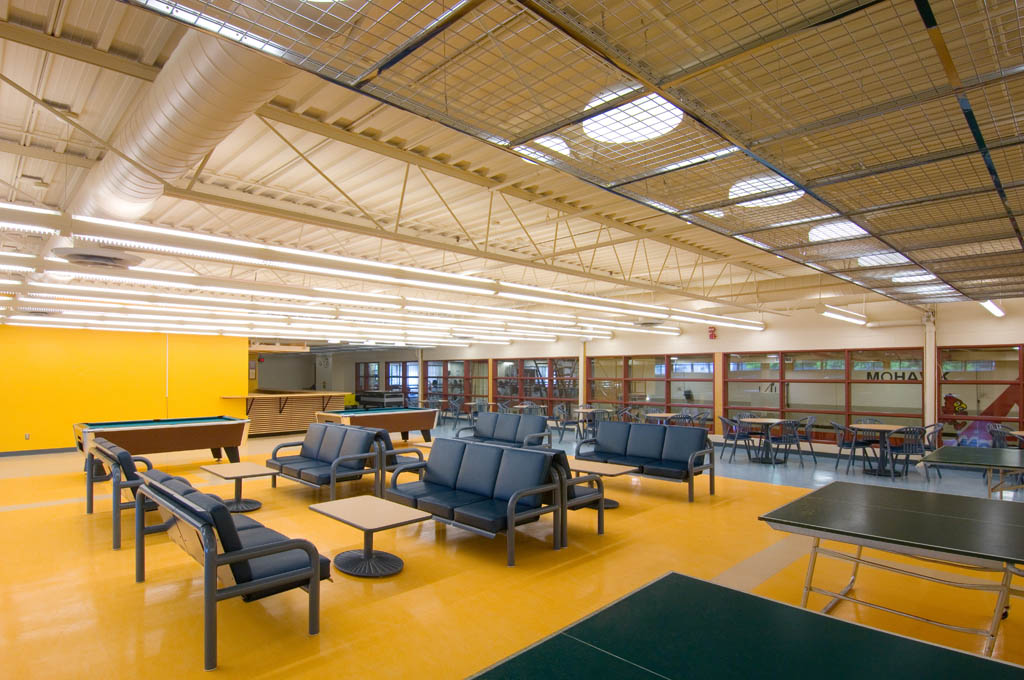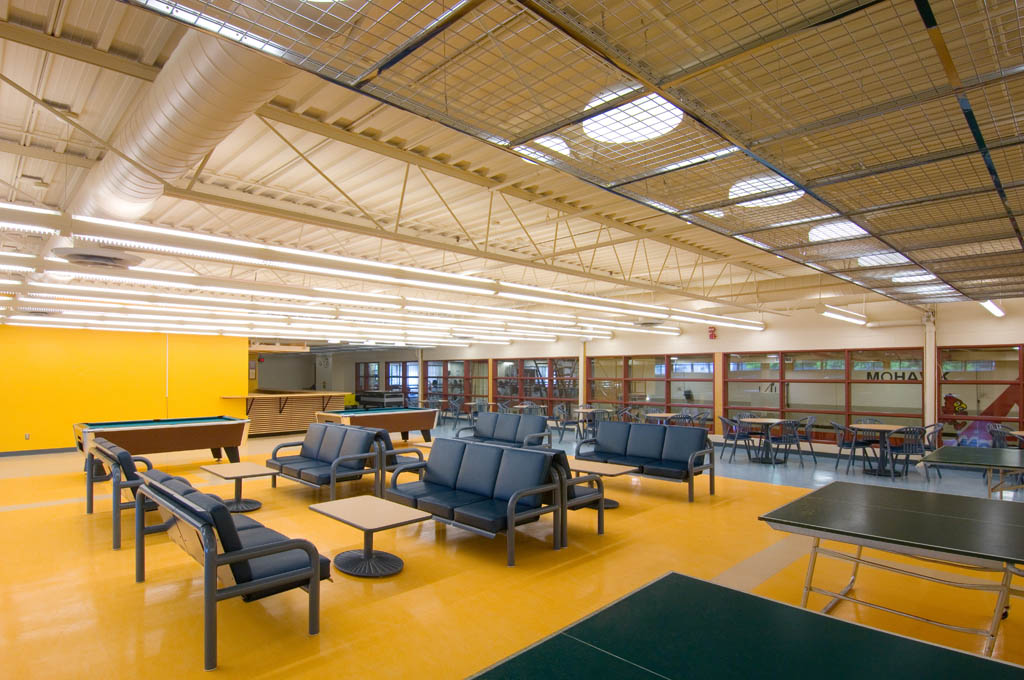 Mohawk College Academic Centre & Athletic Facility
MMMC Architects designed the 27,000 SF addition and renovation to the existing Mohawk College facility.
MMMC worked with a lighting manufacturer, to develop an innovative indirect lighting fixture for the faculty administration offices and classrooms.  Indirect lighting is ideal for educational facilities because it provides even light-levels with low glare ideal for use with computer terminals and for visual comfort.  The building's exterior is clad with colourful red metal cladding system that provides easy way-finding on the campus to the main entrance.  Glazed and exposed concrete block combine with indirect lighting and patterned sheet flooring providing visual interest.